– SHUKRI ABU-BAKER RECEIVED 65 YEARS IN JAIL
–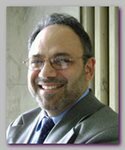 A USA court in Dallas, Texas, has sentenced, on Wednesday 05/27/2009, the former head of the Holy-Land Foundation Shukri Abu-Baker, which is an , to 65 years in prison for providing aid to the Palestinian group Hamas.
Shukri Abu-Baker, the 's ex-chief executive, was one of five Holy-Land Foundation employees convicted last year of giving more than $12m to Hamas in the largest "terror" financing case in US history.
"I did it because I cared, not at the behest of Hamas," Shukri Abu-Baker told a Texas court. Holy Land's co-founder, Mohamed El-Mezain, who is related to Mousa Abu Marzook, deputy leader of Hamas, was sentenced to 15 years in jail for providing aid to the group.
The other three defendants – Ghassan Elashi, recived 65 years too, Mufid Abdulqader and Abdulrahman Odeh were convicted on three counts of conspiracy and received both from 15 up to 20 years in jail. The Holy Land Foundation, once the largest Muslim in the US, was itself was convicted on all 32 counts.
Shukri Abu-Baker and Ghassan Elashi, who is a former Holy Land chairman, were convicted of a combined 69 charges, including supporting a specially designated "terrorist" organization, money-laundering and tax fraud.
An earlier trial ended in October 2007 with one man acquitted on 31 charges but jurors unable to agree on verdicts for others.
Prosecutors said the was spreading Hamas's ideology by funding schools, hospitals and social welfare programs controlled by the Hamas in the Palestinian territories, and permitting it to divert funds to the activities of its fighters.
The 's supporters countered that the government was politicizing the case as part of its so-called "war on terror" and ignoring the foundation's charitable mission in providing aid to the poverty-stricken Palestinian territories.
Defense lawyers said their clients had been put on trial partly because of their family ties to members of Hamas – Khaled Mashaal, Hamas's political leader exiled in Syria, is also the brother of Mufid Abdulqader, one of the five defendants.
As grounds for an expected appeal, lawyers for the men are expected to challenge testimony given by an anonymous Israeli government agent, whose evidence was kept secret from the defense.
Shukri Abu-Baker was born in Brazil in 1959. At age 6, he and his family moved to Silwad, in  the West Bank, Then Jordan and nowadays Palestinian Authority, where they lived for a couple of years. In 1967, the family left to Kuwait and lived there for about a decade. Shukri Abu-Baker migrated to the United States in 1980, where he got his Bachelor's degree in business administration from Orlando College. During that time, he also helped launch the first mosque in central Florida.
Shukri Abu-Baker married in 1982 and moved to Indianapolis, Indiana. There, he worked as an office manager for the Muslim Arab Youth Association. In 1990, they relocated to Culver City, California, near Los Angeles where he and a few friends opened the Holy-Land Foundation. Then in 1992, the family moved to Dallas and the HLF moved with them. He and Wejdan currently live in Garland, TX and have four American-born daughters.
* Related figures –  
–
PROFILE -ISMAIL SALIM  ELBARASSE  
PROFILE -MUHAMMED KHALIL  SALAH
PROFILE -SYED MEHMOOD AHEMD  HASHMI – FAHAD  
PROFILE -AMIN ABU  RASHED
***************N****************
Read more ;