– AL-JAZEERA LIONS – MEMBERS LIST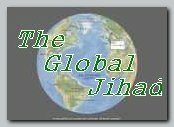 On 12/27/2005 a Kuwaiti court in Kuwait  City handed over the sentence of 37 Islamists who were on trial for being members of a group called "Asood al Jazeera" – Al-Jazeera Lions. The group was believed to be linked to Al Qaeda. They included 25 Kuwaitis, 7 Bedouins, 2 Jordanians, a Saudi, an Australian and a Somali.  Almost all the defendants were arrested in a series of raids, conducted by the Kuwaiti security service, police and National Guard (Army) in early 2005.
Six were sentenced to death although later their sentences were commuted to life imprisonment. The six are:    
* Kuwait citizens: Mohammed Saad bin Noun, Ahmad al-Mutairi and Abdullah Saeed al-Shimmari. Bedouins without citizenship: Ahmed Neghaimish al-Enezi, Mohammed Essa al-Shimmari and Salah Abdullah Khalaf. 
.
* The Kuwaiti citizen Mohammed Sareh al-Ajmi was sentenced for life in jail.
* Salman Hamid al-Shimmari, a Saudi citizen was sentenced to 15 years in jail.

* Four Kuwaiti citizens: Ahmed Mutlaq al-Mutairi, Meshal Meteb, Mohsen al-Fahdli and Khaled al-Dosari got 10 years in jail. The last two were absent from the trial.
Seven more suspects were sentenced in absentia and were reported to be at large:
 * Fahad Shekhayer received 9 years.
* Majed Mayyah al-Mutairi (pic-l), Maqboul Fahhad al- Maqboul, Hamad Nawaf, Mohmaed Jomaan Safaq al-Mutairi and Ahmed Abdullah were sentenced to 7 years in jail.
* Faisal Amer was sentenced to 5 years in jail.
Suspects remanded for four years in jail:

* Hussam Youssef Abdul-Rahim, a married Jordanian citizen; Abdullah Adel; Abdullatif Abdullah; Mohammed Abdurrazeq; Mohammed Shojaa;Talal Qadri (pic-l), 30, from Sydney and an Australian citizen (Talal Qadri in his Australian passport); and Faisal Fahad, were sentenced to 4 years in jail. Faisal Fahad was ordered to pay KD 1000 for suspending the sentence.
* Adel Habib and Mohammed Wahish got 2 years in jail. Mohammed Wahish was ordered to pay KD 500 for suspending the sentence.
* Mohammed Saad received a four-month sentence.
The court refrained from passing a sentence against the only woman involved in the case- Amer al-Enezi s' wife, Noha Mohammed, because of her cancer illness. She was released against a payment of KD 500 and died in a London hospital on 04/2006.
The Kuwaiti court acquitted seven men:
* Mohmaed Abdullah, Nasser Ali, Osama al-Monawer, Bandar Ali, Nouri Metashar, Hamed al-Ali and Yassin Jawdat. As for those who were acquitted, the court explained they had "no real role in the case".
–
By Moamen Al-Masri – Arab Times Staff
–
Related topics ;
–
06/2005 -SAUDI 36 MOST WANTED
09/2005 -DAMMAM  SHOOTOUT
SAUDI  ARABIA 2005  
*************
Read more ;