– MOHSEN AL-FAHDLI KILLED! IN SYRIA
–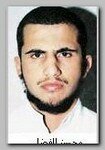 * Mohsen al-Fahdli served in Al Qaeda in Afghanistan, probably in 1999-2000, and was associated to the Kuwaiti Suleiman Abu Ghaith.  In Afghanistan he got acquainted with Ahmad al-Mutairi, the future associate in forming the Al Qaeda network "Asood al Jazeera" – Al-Jazeera Lions in Kuwait in 2003.
Mohsen al-Fahdli also served in Chechnya in the second war against the Russians with an Islamic international brigade.  When he returned to Kuwait Mohsen al-Fahdli headed, in 2002, a Kuwaiti cell responsible for penetrating into the Kuwaiti security forces. He called his cell 'Kuwaiti Mujahidin'.
Mohsen al-Fahdli had close ties to clerics from the Wahhabism School in both Kuwait and Saudi Arabia and was planning attacks on Western hotels in Yemen with the assistance of 3 Kuwaiti military officers. The Yemen plot was foiled by Yemen Authority, probably with the full cooperation of the Kuwaiti intelligence.
On 11/16/2002 Mohsen al-Fahdli was arrested and interrogated by the Kuwaiti security service but, eventually, released. After his release Mohsen al-Fahdli, with his 'Kuwaiti Mujahidin' cell, became fully coordinated with "Asood al Jazeera" – Al-Jazeera Lions .
Mohsen al-Fahdli is, probably, a relative of another Mohsin al-Fahdli, who was arrested in 01/2005 in Kuwait, and was also one of 'Al-Jazeera Lions' activists, allegedly involved in recruiting volunteers for Abu Musab al Zarqawi to fight in Iraq. (In Arabic they have an identical name – in Latin the name was slightly changed in order to avoid confusion).
After the arrest, on 01/31/2005, of Amer al-Enezi in Kuwait, Mohsen al-Fahdli managed to flee, with Khaled al-Dosari, to Iraq where his trace was lost.
On 05/24/2005 the trial of Mohsen al-Fahdli, alongside 36 members of the terror cell named "Al-Jazeera Lions", was opened in Kuwait city in his absence. He was sentenced on 12/27/2005 for 10 years in jail.
—
* A Twitter account run by an Al Qaeda member said, on 09/28/2014, the leader of the Khorasan group, Mohsen al-Fahdli , was, indeed,  killed in the air strike.
Pentagon spokesman Captain Jeff Davis said, on Tuesday 07/21/2015, a "kinetic strike" reportedly killed Mohsen al-Fahdli, on 07/08/2015, for good,  while he was traveling in a vehicle near Sarmada, Syria,
Related topics ;
–
03/2008 – AL-JAZEERA LIONS – MEMBERS LIST  
06/2005 – 36 MOST WANTED SAUDIS 
PROFILE – MOHAMMED AL-SIHLY 
PROFILE – FAKER BOUSSORA  
************
Read more ; 
ATIMES.COM 
WINDSOFCHAGE 
JAMESTOWN 
TELEGRAPH-U.K 
ALARABIYA