– 2006 : SAUDI ARABIA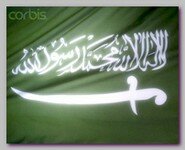 * Arrests – The Saudi Police arrested, on 03/29/2006, 40 Islamic terror suspects across Saudi Arabia. According to the authorities, 9 of whom were involved in the ABQAIQ ATTACK, a month earlier.
* AL-Makhil shootout – Based on the interrogation of 27 militants, including an Ethiopian and two Somalis, who were detained during May 9-23 in Riyadh, Mecca, the Eastern Regions and the Northern province of Hafr al-Baten that borders Iraq, following the Abqaiq Attack, Saudi Security forces, raided, on dawn Friday 06/23/2006, almost simultaneously, several buildings in al-Makhil district a suburb of the Capital Riyadh.
Six Islamic militants and one policeman were killed in a shootout. A seventh suspect was wounded and arrested. According to the Saudi police the group was on the verge of launching a mega terror attack in the Capital Riyadh itself. The next day, Saturday 06/24/2006, 15 more suspects were arrested, including an Iraqi in Hafr al-Baten town.
* Arrests – The Saudi Police raided, on 12/02/2006, simultaneously, many locations across Saudi Arabia suspected to be used by Islamic insurgence affiliated to Al Qaeda. 139 people were arrested, including 27 Muslim foreigners.
* Jeddah – On 12/07/2006 two Islamic militants managed to escape a police checkpoint in Jeddah and opened fire on the police from a nearby building. Two Saudi policemen were killed and the shooters managed to escape unharmed.  
* Related topics – 
–
*****************************
Read more ;