– BAKHTIAR PERWAISS & YUSUF ABDULLAH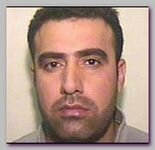 * Bakhtiar Mahmud Perwaiss, alias Berwis, was born in Iraqi Kurdistan in 1978. He arrived to UK as an asylum seeker. Bakhtiar Perwaiss was arrested in West Yorkshire, on 10/11/2006, for money laundering offences related to terror. He was suspected of financing terror in Yemen and lost one finger when handling explosives in Iraq. After initial investigation Bakhtiar Perwaiss was released on bail.
His two associates Omar Al-Timimi and Yusuf Abdullah were eventually convicted in the case in 07/2007.
Bakhtiar Perwaiss failed to hand himself into officers at Huddersfield Police Station in West Yorkshire, on 11/08/2006, and became a fugitive.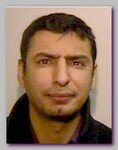 * Yusuf Abdullah (also known as Nashwan Gassar ) was born in 1977 in Yemen. He was a member in the money laundering network with Bakhtiar Mahmud Perwaiss and Omar Al-Timimi. In 03/24/2006 Yusuf Abdullah was arrested at the Nationwide Building Society in Newport Street, Bolton, along with Omar Al-Timimi.
Yusuf Abdullah pleaded guilty to money laundering offences at Woolwich Crown Court in south east London. On 07/07/2007 Yusuf Abdullah was sentenced to 2 years for illegal money laundering.  He supposes to be today (08/2009) a free citizen in UK.
* Related topics –
–
PROFILE -ABDERRAZAK  MAHDJOUB  
PROFILE -YASSIN AREF & MOHAMMED HOSSAIN
*************************
Read more ; 
–