– THE HADDAD BROTHERS ARRESTS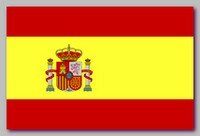 Twelve men with alleged links to terrorism and some of the suspects in 2004 Madrid Trains Bombing were arrested, on Friday 04/01/2005, by Spanish police, Spain's Interior Ministry said in a written statement. The arrests came on the same day that a Moroccan man, Youssef Belhadj, was extradited from Belgium to Spain and were, probably, coordinated to the same date.
The arrests on Friday – in Madrid and two nearby towns – netted six Moroccans, three others of Syrian origin, an Egyptian, an Algerian and a Palestinian.
Four of the Moroccans arrested in the southern Madrid suburb of Getafe were the Haddad brothers: Mhamed Haddad, 41, Driss Haddad, 26, Hassan Haddad, 28, and Mohamed Haddad, 30, the ministry said.  Police said the four Haddad brothers provided housing in 07/2003 for Youssef Belhadj (see also – Mohamad Haddad ). Police said the other eight suspects arrested on Friday were linked to Sarhane Fakhet.
One of the suspects arrested, Mahamad Tiazounie, was considered Sarhane Fakhet's "personal assistant who accompanied him on all of his dealings," the ministry said. Mahamad Tiazounie is 33, of Syrian origin and apparently born in Rome.
Police said the other eight suspects arrested Friday also had participated in radical Islamic indoctrination meetings in Madrid at a flat near the city's main bullring. Authorities also linked the eight to the Syrian-born Almallah Dabas brothers.
Besides the Haddad brothers and. Mahamad Tiazounie, the other seven suspects were identified as: Abdelkrim Lebchina, 30, of Morocco and Abdenbi Lebchina, 35, of Morocco, who are relatives; Mahamad Suleyman, 46, of Syria and Samir Suleyman, 31, of Syria, who are relatives; Mustapha Mohamed Rizk, 30, of Egypt; Mohamed Kafarna, 30, born in the Palestinian territories; and Omar Salwa, 29, born in Algeria.
The Haddad brothers were released three days later, on 04/04/2005. Mahamad Tiazounie was released the same day under obligation to present himself to the police once a week.
All other 9 suspects were released, on 04/06/2005, without any restrictions. 
.
* Related topics – 
–
.
***********************
 Read more ;
–