– 12/2006; ASEAN ALLERT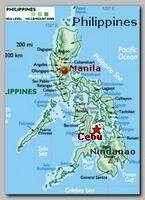 The Association of South East Asian Nations (ASEAN) was scheduled to hold its 12th convention in the Pilipino town of Cebu, the central Philippines, on 12/08/2006.
The convention was postponed to 01/15/2007 due to a specific terror alert concerning Rajah-Sulaiman or Abu Sayyaf and its intention to target the summit. Initially the organizers denied that the postponement was made because of the travel advisories of the United States, the United Kingdom, Australia, and Japan that warned of imminent terror attacks at the site of the summit and claimed the postponement was "purely weather-related"
Just before the postponement was announced, an official of the justice department's National Bureau of Investigation (NBI) in the Philippines told reporters that police had been put on alert for a possible threat to Cebu's water supply.
The official, who spoke openly with reporters but declined to be named, said there were fears that two chemical spills earlier this month may have been test runs for an attack on Cebu's water source.
The next day 12/09/2006 ASEAN spokesman Claro Cristobal said the Department of Foreign Affairs has instructed the Philippine embassies in the five countries to ask their host governments for information about the alleged terrorist threat in Cebu.
.
* Related topics – 
–
08/2009 -RAJAH SULAIMAN LEADER ABU JIHAD ARRESTED 
.
******************
Read more ;
–