– REZA PANKHURST & MAAJID NAWAZ
* Reza Pankhurst was born in 1976 in Bristol, UK. He is a British Muslim and a senior member in the Hizb-ut-Tahrir in London, married with two children and lives in East London.
Reza  Pankhurst is said to have been a major influence on Omar Khan Sharif, who took part in Mike's Place suicide bomb attack, in Tel-Aviv, Israel, in 04/2003. Sharif was radicalized, probably, when he was a fellow student of Reza  Pankhurst at London's King's College in the mid-1990s.


Reza  Pankhurst traveled to Egypt to study Arabic in early 2002. On 04/01/2002 Reza  Pankhurst was arrested and accused by the Egyptian authorities of belonging to and trying to reactivate the Islamic Liberation Party, or Hizb ut-Tahrir, which is banned in Egypt but legal in the UK. In 03/2004 Reza  Pankhurst was sentenced for 4 years in jail in Cairo, along with two associates: Ian Nisbet and Maajid Nawaz. They were released in 2006 and returned to UK.  
Reza  Pankhurst boarded at Leighton Park public school in Reading – is working as a teaching assistant at LSE (London School of Economy) while studying for a PhD there. The King's College graduate also addresses Friday prayer meetings of the Islamic society in the LSE university gym. In 07/2009 he recommended a conference which later was discovered as actually organized by Hizb ut-Tahrir, but he never mentioned the party by name.
Reza  Pankhurst retained his position in the Islamic Society and the college, despite a number of students raising concerns last year about the overt political content of his sermons at Friday prayers.
.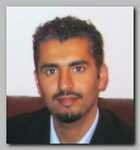 Maajid Nawaz was born in 1978 in Westcliff-on-Sea, Essex, UK, to a wealthy family from Pakistani descent with only little of Islamic attitude or education and grew as an ordinary British teenager. Maajid Nawaz was recruited to Hizb-u-Tahrir in the London University's School of Oriental and African Studies in 1994 and soon became a prominent recruiter and spokesman for the organization. He claimed that his self confidence as a British citizen was shaken by a racial incident with Skinhead thugs. 
. 
After the release, unlike Reza  Pankhurst, Maajid Nawaz became an outspoken criticizer of the Radical Islam, the concept of war against the Jews and Crusaders and the alleged legitimacy of killing thousands of Muslims by their fellow Muslims on behalf of the so called "Global Jihad". He helped to forme, in 2007, the Quilliam group,  a British Government funded "counter-extremism" think tank, based in London by former activists from radical Islamist organizations,  including Noman Benotman.
.
Today (04/2010) Maajid Nawaz is the Director of the Quilliam Foundation and very active in confronting radicalization in Islam both in UK and in Pakistan.   
.
* Related topics –
–
12/2009 -FULL COOPERATION WITH HAMAS  
.
.
**********************************

Read more ;
– 
CAGEPRISONERS