– TIMES SQUARE FRAILED BOMBING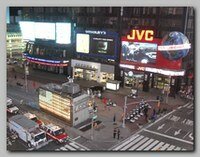 An apparent failed car bomb in a vehicle that was smoking and emitted a small "flash" caused police to evacuate New York's Times Square as bomb specialists worked to dismantle the device on Saturday 05/01/2010 evening, at about 18:30 Broadway's busiest night. The SUV was parked very close to a production of the show "The Lion King" on 45th Street.
"This appears to be a car bomb that the bomb squad is in the process of dismantling," New York Police Department spokesman Paul Browne said. "We do not know the motive".  Browne said an NYPD mounted policeman spotted a box smoking in the back of the Nissan Pathfinder sport utility vehicle and that the popular tourist destination in the heart of Manhattan's Midtown was evacuated shortly after that.
A police source who asked not to be named said the device was a car bomb and it included three tanks of propane and two canisters of gasoline. He said police had not fully cleared the Pathfinder. He would not say whether the incident was being treated as an act of terrorism. A man was seen fleeing the car and that police had protectively evacuated several blocks in case there were other devices.
Last year police said they thwarted a plot to bomb the New York subway system and arrested a number of suspects in a case that has led to some guilty pleas (see – Zazi Plot).
In Washington, FBI spokesman Richard Kolko said the Joint Terrorism Task Force has responded to the incident along with the NYPD."The SUV was smoking. There was a flash and we put two and two together" and an evacuation was ordered, he said. The bomb squad remained at the scene as of midnight.
Reuters reporters on the scene said they heard an explosion from the area of the SUV around 9:15 p.m. An NYPD community affairs officer said that and another small explosion heard by bystanders were the sound of water cannons aimed at the vehicle in an attempt to break through the glass.
Police allowed some people to enter theaters to view Broadway shows in the vicinity but later blocked other theatergoers from entering. Some hotel guests were allowed back to their rooms. Some Broadway shows were allowed to go on.
The square itself was mostly evacuated by 20:00 p.m., according to Reuters reporters on the scene. Police had evacuated an area stretching from about 42nd Street up to 47th Street and including Seventh Avenue and Broadway (see also -Is US Safe). The attempt was, obviously, very amateurish.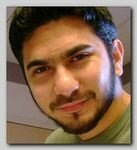 USA
authorities arrested, on Monday 05/03/2010,
Faisal Shahzad,
30,
an American citizen from Pakistani descent who was put in the no flight list few hours earlier, as thye prime suspect of committing the Times Square attempt three days earlier.
Faisal Shahzad, which USA intelligence said was affiliated to the Taliban,
was arrested at John F. Kennedy airport before boarding a flight to Dubai. probably when he tried to flee the country.
According to the USA authorities
Faisal Shahzad stayed the last year for few months in Pakistan before returning recently to USA. US officials believe Faisal Shahzad approached Pakistani radicals on the internet and had regular contacts with extremist groups.
The FBI has obtained, on Thursday 05/13/2010, warrants to search various homes and a gas station in the Northeast and arrested two men in the town of Watertown, Massachusetts for alleged immigration violations. The search warrants were issued to cover several locations in Boston, New York, and New Jersey as investigators were targeting their probe into the money trail of the 05/01/2010 Times Square plot, probably through the Hawala system (see – Times-Square plot investigation ).
.
* Related topics – 
–
04/2010 -MUSLIM GROUP WARNS 'SOUTH PARK' CREATOR 
01/2010 -2009 NEGATIVE RECORD
10/2009 -DAVID HEADLEY AND TAHAWAR RANA ARRESTED IN CHICAGO 
*************************
Read more ;
–