Cabdulaahi Ahmed Faarax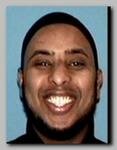 Cabdulaahi  Ahmed Faarax was born in 1977. He is a USA citizen from Somalian descent who lived in Minneapolis, Minnesota, where a large Somali community is living too. Cabdulaahi  Ahmed Faarax was a Well-liked cab driver and recreational soccer player known by the nickname "Adaki".
Following the Minneapolis-Network investigation Authorities said
Cabdulaahi  Ahmed Faarax
participated in political discussions at a Minneapolis mosque in the fall of 2007 to phone "co-conspirators" in Somalia about leaving to fight the Ethiopian there (see -Ethiopian-Somali War).
FBI believed
Cabdulaahi  Ahmed Faarax
fought in Somalia in 2007 before returning to Minnesota. Authorities said he told others that he experienced "true brotherhood" while fighting jihad according to a secret
affidavit
. 
Cabdulaahi  Ahmed Faarax was later interviewed three times by authorities and each time denied knowing anyone who had fought in Somalia or encouraging anyone to fight in Somalia (see slao – Minneapolis Network).
Cabdulaahi  Ahmed Faarax was charged, in 10/2009, in absentia, along with 4 other Minnesota residents with, among other things, conspiring to and providing material support to al-Shabab and conspiring to kill, maim and injure persons abroad (see – Shabab US Funding). 
In addition, the charges allege that Cabdulaahi  Ahmed Faarax solicited Salah Osman Ahmed, Shirwa Ahmed and Kamal Said Hassan, who pleaded guilty to provide support to al-Shabab, and that Faraax made false statements to the FBI in a matter involving international terrorism. 
Cabdulaahi  Ahmed Faarax was spotted, on 10/08/2009, at the USA.-Mexico border crossingalong with Abdiweli Yassin Isse and other Minnesota-Suspects; friends and acquaintances have heard he eventually made it to Kenya (see also – Suleman Essa).
The UN Mission office in Somalia said, on Friday 06/03/2011, that the man who blew himself up in a suicide bombing in Mogadishu, on Monday 05/30/2011, which killed three African Union soldiers, was identified as Cabdulaahi  Ahmed Faarax.
* Related topics –  





8 SOMALI-AMERICANS CHARGED IN ABSENTIA









ABDIFATaH ISSE RELEASED TO A HALFWAY HOUSE





LIVESHOT.BLOG