BBC News
– U.A.E ON TERROR ALLERT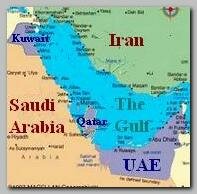 The UK Foreign Office issued, on Monday 06/16/2008, a terror warning that said terroristsin the Gulf Emirates might be planning indiscriminate attacks in places frequented by expatriates. "We believe terrorists may be planning to carry out attacks in the UAE. Attacks could be indiscriminate and could happen at any time," said a UK embassy spokesman in Abu Dhabi.
Expatriates, many of them from Pakistan, make up a majority of the population of the oil-rich state, which consists of the seven individual emirates which assemble the United Arab Emirates – UAE which is also a major tourist destination for Westerners.
** About 120,000 British citizens live in UAE .  
* Related topics –
–
*******************
Read more ;