– AFGHAN PRESIDENT'S BROTHER SURVIVED ATTACK
–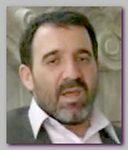 A younger brother of Afghan President Hamid Karzai said he survived an attack, on Monday 05/18/2009, when gunmen opened fire on his convoy and killed one of his bodyguards.
Ahmad Wali Karzai said the attackers opened fire with rockets and heavy machine-guns on his convoy heading down a highway near the capital Kabul.
"We were driving to Kabul. All of a sudden we were attacked from the mountains by rockets and PK machine-guns," Karzai, who heads the provincial council in southern Kandahar, said.
"My car was in the lead, my bodyguards were driving in a separate car just behind me which was hit. One of my bodyguards was hit and later died," he added.
The politician said he had been returning to the capital from the eastern city of Jalalabad after talks with dozens of tribal elders from Kandahar. It was not immediately clear who was behind the attack and if the president was targeted deliberately in a premeditated attack or the assailants open fire from the distance just because they, occasionally, spotted a well protected convoy, a clear indication to the presence of a senior dignitary  
Wali Karzai is a controversial figure who has been accused by some Western media outlets of involvement in Afghanistan's huge drugs trade (see – Opium's kingdom). He strongly denies the allegations.
* Ahmad Wali Karzai has been killed in an assassination attempt, on Tuesday 07/12/2011.
* Related topics –
– 
01/2009 -THE AFGHAN FAILING  STATE 
04/2008 -AFGHANISTAN'S  OPIUM  
**************-N-*****************
Read more ;