– PROUD TO BE DESIGNATED TERRORISTS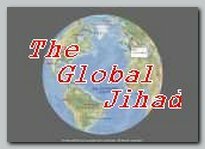 An Iraq-based Shiite insurgent group, Kataib Hizballah (Battalions of God's Party)  rejoiced at the USA  government's decision, from 07/02/2009, to designate it a foreign terror organization, calling it a point of pride, a USA militant monitor said Monday 07/06/2009.
The group posted a triumphant message on a Shiite jihadist forum praising the move, according to SITE Intelligence.
"It is an invitation to pride that the children of Hezbollah Brigade be put on the list that frightens the occupation, chases them and plants terror in their hearts," SITE described the message as saying. "Classifying us on the American terror list means that we are still marching on the right path," it said.
The designation for the group, which the United States believes is linked to Lebanon's Hezbollah, means the Iraq-based militant group's assets will be frozen and Americans will be prohibited from providing it with any resources.
Washington blames the group for numerous bomb and other attacks in

Iraq

, including a November 2008 rocket attack that killed two

United Nations workers

. But it is assumed that the timing of the decision is also related to the recent crisis in relations between USA and Iran over the IRAN'S POLL and Khamenei's Speech.
.
* Related topics – 
–
12/2007 -IRAQ'S MILITIAS  CONGLOMERATE  
**********-N-***********
Read more ;