– N. KOREAN SHIP, BOUND TO IRAN, ANL-AUSTRALIA SEIZED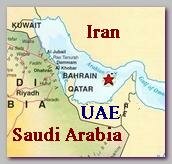 The United Arab Emirates seized a ship illegally carrying embargoed North Korean weapons, bound for Iran, diplomatic sources at the UN have said, on Friday 08/28/2009 night. 
A diplomat told the AFP news agency that the UAE had informed UN officials responsible for implementing sanctions on Pyongyang. The UK-based Financial Times reported earlier on Friday that the ship was seized "some weeks ago". It said the armaments included rocket launchers, detonators, munitions and ammunition for rocket-propelled grenades and were designated to Iran. Intelligence sources confirmed the take over of the ship took place on 08/14/2009. The ship was identified as the ANL-AUstralia, was Australian-owned and flying a Bahamas flag.
UN diplomats said the Australian firm whose ship was seized is controlled by a French conglomerate and the actual export was arranged by the Shanghai office of an Italian company.
The arms had been falsely labeled as "machine parts," the Financial Times reported, adding that the vessel was still being held in the UAE.
The issue was being dealt with by the UN Security Council's sanctions committee. The committee sent letters to Tehran (Iran) and Pyongyang (North Korea), on 08/25/2009, informing them of the seizure and demanding a response within 15 days.
A new round of UN sanctions on North Korea, Security Council resolution 1874, was approved unanimously on 06/12/2009, following a nuclear weapons test by Pyongyang and subsequent missile launches. The UN resolution, which aimed to cut arms exports as a source of revenue for North Korea, also called for tougher inspections of air, sea and land shipments to and from the hard-line communist state.
As soon as UN resolution 1874 was announced, North Korea immediately reacted belligerently by stating that they would not accept these sanctions and any future effort to enforce these sanctions by the international community would have taken by North Korea as an act of war.
It was the first incident since the UN resolution within the Middle East region.
On 09/06/2007 night, Israel executed a mysterious air raid in Syria on a nuclear facility in Syria after obtaining hard evidences the reactor was actually built by North Korea and funded by Iran in a technology used by both countries to advance their nuclear military program (see – Bathna-Bombing).
In 01/2009 a ship from Iran, the Monchegorsk, according to intelligence sources loaded with weapons from Iran to the Hamas in Gaza Strip, was seized and diverted to Cyprus and some of its load confiscated by UN (see – Monchegorsk Case). 
On Wednesday 07/01/2009, North Korea ordered the ship Kang-Nam 1, loaded with weapons to Myanmar to return to North Korea in order to avoid a direct confrontation with USA navy.
The seizure of

AN

L-

AUstralia is a major blow for North Korea but also to any prospect of fruitful negotiation between Iran, USA and the European union over the Iranian nuclear issue and

 

stabilization in the Middle East (regardless the Palestinian-Israeli peace process).

 
.
* Related topics – 
–
01/2002 -WEAPON SHIP "KARIN A" SIEZED BY ISRAELI NAVY
.
*************-N-**************
Read more ;
–