– IMRAN KHAWAJA SENTENCED TO 9 YEARS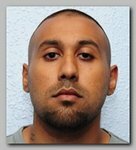 * Imran Khawaja, born in 1988, from west London, joined a militant group the 'Rayat al-Tawheed (RAT)' insurgent group, with links to so-called Islamic State – I.S.I.S, while overseas in 01/2014, and was pictured posing with severed heads during his six months in Syria. Imran Khawaja using the alias Abu Daigham al-Britani., was part of a social media campaign aimed at recruiting others from Britain – a campaign in which he revelled in the deaths of others.
Imran Khawaja was arrested in Dover in 06/2014 and later admitted preparing for acts of terrorism, attending a camp, receiving training and possessing firearms.
The court saw a video of Khawaja posing with severed heads in the Middle East country.The court was also told of social media postings about his apparent death after a fake announcement was made on social media site Instagram, probably to provide cover for Imaran Khawaja's return to the UK on 06/03/2014..
According to Judge Mr Justice Baker at Woolwich Crown Court, on 02/06/2015, Imran Khawaja posed "a significant risk of serious harm" to the public. He will serve a minimum of eight years and also serve five years on licence. His counsel Henry Blaxland Imran Khawaja had been "indoctrinated" in UK in the months before he fled for Syria.
Imran Khawaja's cousin, Tahir Bhatti, from Watford in Hertfordshire was jailed for 21 months. He will serve half of his sentence. Tahir Bhatti had driven to Serbia to collect Khawaja and bring him back to the UK.
Asim Ali, from Ealing in west London – who provided his friend Imran Khawaja with funds – was also given 21 months in prison.
Imran Khawaja's case is arguably the most serious Syria-related terrorism conviction to date in UK..
Related topics :
09/2014 – TWO ARRESTED IN DOVER OVER TERROR
2014 – WESTERN JIHADISTS
04/2012 – AN ISLAMIC CELL OF 5 UNCOVERED IN LUTON, U.K
09/2009 – MORE BRITS HEADING TO SOMALIA
*****************************
Read more ;