– TWO ARRESTED IN DOVER OVER TERROR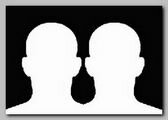 British police have arrested, ON 09/17/2013,  two men arriving at the busy southern England port of Dover on suspicion of involvement in terrorism overseas, and seized five rounds of ammunition for an AK-type gun allegedly in their possession. It is alleged that officers who stopped the car they were in also found a balaclava, some "heavy-duty clothing", six mobile phones and a sim card inside a Qur'an. 
The two were later identified as Mohommod Hassin Nawaz, 29, and Hamza Nawaz, 22, of the same address in  Dirleton Road, Stratford, East London. 
London's Metropolitan Police said Tuesday a 22-year-old and a 29-year-old — both British citizens — were arrested a day earlier by Kent police.  It said the pair had arrived at the Dover from Calais, France. They are being questioned at a London police station.
 Police said officers seized ammunition and searched a property in east London and two vehicles. Scotland Yard would not elaborate on the suspected offences, saying.
Mohommod Hassin Nawaz and Hamza Nawaz have been charged under the 2000 Terrorism Act, Scotland Yard has said on 09/22/2013. Scotland Yard said they have both been charged with conspiring to attend "a place used for terrorist training knowing" and being in possession of a stash of rifle ammunition. It is alleged that they drove from their home in Stratford, east London, to Calais, and then flew from Lyon to Turkey. From there, it is claimed, they travelled to Syria (see also – SYRIAN DILEMA ).
Mohommod Hassin Nawaz was also charged with the unlawful possession of a laptop containing documents "likely to be useful to a person committing or preparing an act of terrorism" and remanded in custody until an appearance at the Old Bailey on Monday, October 21.
* Related topics ; 
03/2013 -EX U.S SOLDIER ERIC HARROUN FOUGHT IN SYRIA
****************************
 Read more ;