– ALEC MACLACHLAN'S BODY IDENTIFIED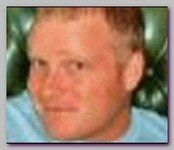 The body of Alec MacLachlan, one of five British men seized in Baghdad in 05/2007, was handed over to UK authorities in Iraq, on Thursday 09/03/2009.
Prime Minister Gordon Brown confirmed the 30-year-old security guard, of Llanelli, south Wales, had died.
Two of the five hostages' bodies were returned in June 2009. The families of two others were told to expect the worst. UK Foreign Secretary David Miliband says he believes the fifth man – IT consultant Peter Moore – is alive.
The other men, including Mr MacLachlan and Alan McMenemy, of Glasgow, were security contractors employed to guard him.
The group was seized at Baghdad's Ministry of Finance in May 2007 by about 40 men disguised as Iraqi policemen. The captors were understood to belong to an obscure militia known as Islamic Shiaa Resistance in Iraq, which has demanded the release of up to nine of their associates held in US military custody since early 2007 (see – Laith al-Khazali).
Two other kidnapped security guard bodies of Jason Swindlehurst from Skelmersdale, Lancashire, and Jason Creswell from Glasgow, were returned on o6/20/2009 (see – Jasons Hostages).  
The families of two others, Peter Moore and the fourth security guard, were told to expect the worst.
.
* Related topics –  
–
************N************
Read more ;
–