– HOSTAGE WERNER GREINER FREED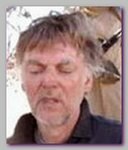 Werner  Greiner, a Swiss national and a tour partner of Edwin dyer, held hostage in Mali since 01/22/2009 has been released by MAGHREB al-Qaeda, a spokesman for the country's president has said on Sunday 07/12/2009.
The two women in the group were freed in 04/2009, but Edwin Dyer, a Briton, was beheaded in 05/2009.
Werner  Greiner was reportedly freed in Gao region in the country's northern desert, where dozens of people were reported killed this month in clashes between the Malian army and Al Qaeda fighters.
A day earlier, another hostage, the Italian

Eugenio Vagni

, returned safe to Manila, the Philippines Capital from Abu Sayyaf captivity in the Southern Philippines (see – Jolo 03.19.09 ).
* Related topics – 
–
07/2009 -DOZENS MALI SOLDIERS KILLED BY AFRICAN AL QAEDA
06/2009 -FRANCE THREATENED OVER BURKA
.
***************N***************
Read more ;
–