– SID AHMED GHLAM PLANNED ATTACKS ON CHURCHES IN PARIS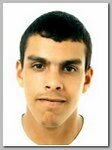 A heavily armed Islamic extremist, Sid Ahmed Ghlam, 24, planning an imminent attack on one or more churches has been arrested in Paris, the French authorities said on 04/22/2015. .The suspect is also accused of killing a young mother shortly before his arrest, according to Interior Minister Bernard Cazeneuve.
The Algerian suspect was detained after he apparently shot himself by accident and called for an ambulance, said a security official. Police called to the scene found a trail of blood leading to his car, with loaded guns and notes about potential targets inside.
Sid Ahmed Ghlam originally claimed to be the victim of an attack by criminals, but officers followed the trail of blood to his car, where they found a Kalashnikov assault rifle, and a Sig-Sauer automatic pistol. There were also stolen police armbands which would enable him to pose as a plain clothes officer.
A search of the Ghlam's apartment in the southeast of the capital led to the discovery of three automatic rifles, handguns, and bulletproof vests. There were also Jihadi flags and literature, false passports, and plans for attacks on 'one or two' churches in the Paris area. But the official said there was no sign the suspect had direct ties to any organised groups.
Sid Ahmed Ghlam moved to France in 2001 with his mother to join his father in the small Eastern town of Saint-Dizier, but had to return to Algeria two years later, in 2003, aged 11, lacking the legal documents needed to remain in France.
Sid Ahmed Ghlam would return aged 19, in 2009, to take up his studies as a computer science student in the Northern city of Reims, and later in Paris, where he lived in an ultra-modern student apartment building and attracted little attention from neighbours. He had been "flagged" by the security services last year but there was no specific reason to open a judicial investigation. The man had been considered a likely candidate to travel to Syria to fight with the Islamic State – I.S.I.S . Surveillance by the intelligence services in the last 16 months found nothing solid enough to warrant further investigation, the French government said on Wednesday 04/22/2015.
–
A 32-year-old dead woman, Aurelie Chatelain, who had been visiting Paris for a work training session, was found shot in her car, in Villejuif on Sunday 04/19/2015 morning. The authorities believe she was killed at random and ballistics evidence linked her death to the suspect.. Investigators also claim DNA evidence links Sid Ahmed Ghlam to her murder.
France has been on heightened alert since the deadly attacks in January on the satirical newspaper Charlie Hebdo and a kosher supermarket in which 20 people were killed, including the three gunmen.
–
* Two more suspects were arrested Sunday 06/07/2015 in anti-terror raids outside Paris over the alleged plot to attack churches that was foiled by police in April, French authorities said. The individuals, aged 35 and 39, were arrested in the Yvelines department, outside of Paris,
Authorities have previously said Sid Ahmed Ghlam had received assistance and encouragement from terrorists operating in Syria.
Related topics :
04/2015 – ISIS HACKERS BREACHED INTO FRENCH TV5 NETWORK
03/2015 – FRENCH ANTI-TERROR OPERATION
2014-5 – INCIDENTS IN FRANCE
05/2013 – FRENCH SOLDIER STABBED IN PARIS METRO
****************************
Read more ;
SKY NEWS
LA-TIMES-U.S
ABC-NEWS
DAILYMAIL
BUZZFEED