– ISRAELI MALIK KHATIB DETAINED OVER FUNNELING FUNDS TO HAMAS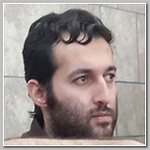 Israeli Security Service Shin.bet and the Israel Police, on Tuesday 05/05/2015, arrested an Israeli Arab dentist, Malik Khatib, 31, from the village of Kfar Kana, near Nazareth, on suspicion of funneling large funds on behalf of Hamas , security forces said.
Malik Khatib, was charged with contact with a foreign agent, forbidden activity involving property for terrorist purposes, multiple transport of Palestinians in Israel illegally, and tax fraud offenses. According to the indictment Malik Khatib systematically, from May 2014 until February 2015, transferred large sums from Hamas in Gaza to Hamas infrastructure in the West Bank, under the instructions of Hamas operatives. The indictment stated that, Khatib had made at least five illegal transfers of funds for Hamas under the instructions of a known Hamas Gaza financing operative named Abu Farouk. Malik Khatib himself received NIS 1,000 for each transfer that he made alleged the indictment.
The arrest, carried out on 04/06/2015, while making his way to Judea and Samaria for the purpose of transferring funds to Hamas elements in the Ramallah area. He had 170,000 shekels ( $ 22,000 ) in his possession," the Shin Bet said.
The defendant received a warning a few weeks prior to the arrest from Israeli security forces, saying that transferring terrorist funds is illegal and harmful to national security.
Related topics :
03/2015 – ALLEGED ISRAELI ARAB SPY, SAID ISMAIL MUSSALAM, EXECUTED
03/2015 – AN ISRAELI ISIS CELL OF 7 UNCOVERED
2014-5 – ISRAELI JIADISTS
06/2010 – 7 ISRAELI ARABS ARRESTED FOR TERROR
************************
Read more ;