– DAVID COLEMAN HEADLEY TO PLEA GUILTY FOR TERROR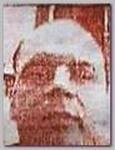 David C. Headley, the Lashkar-e-Toiba operative who played a key role in the 26/11/2008 Mumbai Carnage, is now set to plea guilty, after presumably striking a deal with USA authorities.
David Coleman Headley Is expected to do so at the court hearing in Chicago on Thursday 03/18/2010. He had pleaded not guilty in 12/2009, when he was formally charged by the Federal Bureau of Investigation. He's now unlikely to face the death penalty. For many the guilty plea deal may not come as a surprise given the reports that Headley was a former undercover informant for USA agencies.
 India still wants access to Headley to question him and still wants his extradition.
David Coleman Headley is charged with:
*    Conspiracy involving bombing public places in India (see also – Pune 02.13.10). 

 


*    Murdering and maiming persons in India and Denmark (see – Muhammad Cartoons).
*    Aiding and abetting the murder of USA citizens in India during the 26/11 Mumbai Carnage
*    Providing material support to foreign terrorist plots.

  


*    Providing material support to terror group Lashkar-e-Toiba (LeT)
*    attending terrorist training camps in Pakistan (see – 42-Camps).
*   Conducting extensive surveillance of targets in India for more than two years before the 26/11/2008 attack. The charge sheet had details of five trips David Coleman Headley made to India between September 2006 and July 2008.
David Coleman Headley's associate,

Tahawar H. Rana,
was indicted on 01/14/2010 (see – Chicago 01.14.10 ).

Indian Intelligence sources confirmed that Details of the "guilty" plea made by Headley validate India's claims about the Lashkar-e-Toiba – LeT leadership masterminding 26/11/2008 Mumbai Carnage, and suggest that the American Jihadi may not be able to get away lightly as was being feared .
 
The estimate of Indian investigators is that David Coleman Headley provided incriminating evidence against LeT commanders Maj Sajid Mir, Zaki-ur-Rehman Lakhvi, Yusuf Muzammil and Abu Hamza, whose real name is Zabiuddin Ansari, or Abu Al Qama (see – PK Mumbai Indictment ): all key figures in the ISI-scripted campaign to use terror to bleed India (see – I.S.I Provocation). He also provided information about Major Samir Ali, a serving Pakistani Army officers identified as one of the two serving Pakistan Army officers who were handling Headley.
 
That leaves out the "Big Daddy" of Lashkar – Hafiz Muhammad Saeed – the hate-spewing Islamic inciter ideologue (see also – Mumbai-carnage investigation ). 
* In his testimony against his former partner Tahahwar H. Rana, probably in the framework of the plea bargain deal, David C. Headley said, on Thursday 05/24/2011, in a Chicago court  that the Mumbai Carnage of 11/2008 was coordinated by Lashkar-e-Toiba and the Pakistani Intelligence – ISI. He also said that they plotted to kill everyone at the Jyllands-Posten paper in Copenhagen, Denmark, that published the  Muhammad Cartoons, on 09/30/2005, code-named the Mickey Mouse project .
12/2011 -9 CHARGED IN INDIA OVER 11/2008 MUMBAI CARNAGE 

10/2010 -FBI MISSED LEADS TO AVERT MUMBAI 2008 ATTACK 

02/2010 – WHAT IS GOING ON?  

11/2009 -LASHKAR TERROR NETWORK

   
*******************************
Read more ; 
MDTV.COM
INDIA-SERVER
BBC NEWS
TIMES OF INDIA

MORE FROM BBC