US SANCTIONED 3 TALIBAN COMMANDERS
US SANCTIONED 3 TALIBAN COMMANDERS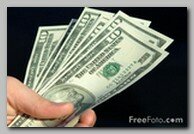 USA is applying sanctions to three leaders and financiers of the Taliban in Afghanistan, officials said on Thursday 07/22/2010.
The move will see three men added to the US terrorist blacklist, banning transactions with Americans as well as freezing their assets and travel. The presidential executive order comes after a top US military commander requested the move. The men were added to a UN sanctions list earlier in the week.
The three insurgent leaders include a financial kingpin of the Jalaluddin Haqqani's network, a group allied with the Taliban and which is believed to have links with Al Qaeda.
Gul Agha Ishakzai, a childhood friend of Taliban leader Mullah Omar, senior Taliban treasurer Amir Abdullah and Nasiruddin Haqqani from the Haqqani network are being blacklisted.
The aim is to "build upon Treasury's longstanding efforts to deprive these extremists of the resources they need to execute their violent activities," Adam Szubin, director of the Treasury's Office of Foreign Assets Control, said.
The sanctions have little impact on the Taliban commanders and are mainly a symbolic declarative move.
The UN has removed, on Wednesday 01/27/2010, five former Afghan Taliban officials from its sanctions list (see – UN 01.27.09).
* Related topics –





06/2010 -PAKISTAN FUNDS BANNED JIHADI GROUP









*******************