– EGYPT EXPOSED 90 ANTIAIRCRAFT MISILES STORAGE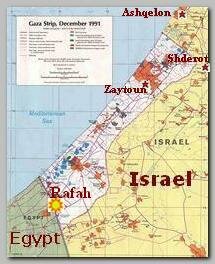 Egypt has prevented a shipment of antiaircraft missiles and explosives from entering Gaza. Security forces uncovered stores of ammunition in the northern Sinai Peninsula, probably intended to be smuggled into Gaza Strip. 
Palestinian news agency Maan reported, on Saturday 08/28/2010, that Egyptian police exposed a hidden arms arsenal containing explosives, in a desolate area near at the center of the peninsula. 
The storage contained 100 antiaircraft missiles, which were meant to be smuggled into the Strip through the network of Rafah Tunnels. Egyptian authorities also seized 90 antiaircraft rockets in another arms cache in the central city of al-Hasna. 
Egyptian forces raided Rafah on its Egyptian side, as well as the town of Sheikh Zuwayed, where additional arsenals with explosives and automatic weapons were uncovered (see also – Zuwayed 04.10.09). 
According to the report, one of the weapons cache contained 10 antitank demolition charges, which were also designated for the Hamas authorities in Gaza Strip. 
* Related topics –  
*************************
 Read more ;