BBC News
– 4 ARRESTED IN FRANCE OVER TERROR
–
Fre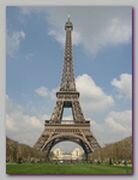 nch police have arrested, on Monday 07/13/2015,  four suspects, including a former naval recruit, on suspicion of planning terrorist attacks on military bases. Interior minister Bernard Cazeneuve said the four individuals, aged between 16 and 23, were "planning to commit a terrorist act against military sites". Their plan was uncovered after the principal subject's online activities raised investigators' suspicions, Cazeneuve said. The subject had allegedly made plans to leave for Syria.
"The inquiry is continuing, and the legal authorities will give more information when appropriate," said Cazeneuve.
The minister insisted, however, that investigators had not made any link between the arrested suspects and the theft of explosives and hand grenades from a military base in the Bouches-du-Rhône earlier in July.
Le Monde reported that the four suspects were planning to attack an unspecified military site in January next year and decapitate a high-ranking officer, recording the murder with a GoPro camera so it could be broadcast on the internet.
Related topics ;
07/2015 – FFRENCH ABU-BAKR AL-FRANSI, 13, KILLED IN SYRIA
06/2015 – PROFILE YASSIN SALHI
04/2015 – SID AHMED GHLAM PLANNED ATTACKS ON CHURCHES
PROFILE – AMEDY COULIBALY
PROFILE – HAYAT BOUMEDDIENE 
09/2014 – WESTERN JIHADISTS 
———————
Read more  ;