– JAHANZEB MALIK ORDERED TO REMAIN IN CANADIAN CUSTODY
–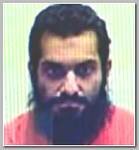 * Jahanzeb Malik, a Pakistani man accused of plotting bomb attacks on downtown Toronto, has been ordered, on 03/16/2015, to remain in detention. He was accused of planning to hatch a terrorist attack on the United States consulate in Toronto.  Jahanzeb Malik also allegedly claimed to be a friend of American-born al-Qaeda cleric Anwar al-Awlaki,
Jahanzeb Malik was issued a visa to come to Canada on 04/13/2004 from Islamabad. He was admitted to Canada as a student and got permanent residence status, which allowed him to come back into Canada after travelling abroad.
He was interviewed by CSIS officials at least once in 2013 when he arrived at Pearson Airport in Toronto. He told them he was coming from Libya and also spent a few months in Saudi Arabia.
Jahanzeb Malik has been in custody since his arrest, on 03/09/2015 – his next hearing was on 04/14/2015. A deportation hearing for the man started the next day,  Wednesday 04/15/2015 morning and the lawyer representing the government, Jessica Lourenco, said officials launched their investigation in 09/2013.
He appeared for his immigration detention review via a video link from the jail in Lindsay, Ont., today but his lawyer made no submissions.
Jahanzeb Malik , 33, is a permanent resident who came to Canada as a student more than a decade ago.
It's still not clear why authorities have gone the immigration route rather than charge him criminally.
His lawyer has said it's expected he will be deported and said it's unlikely he will be released before then.
Read more ;