AFGHANI INTELLIGNCE AGENT KILLED 2 U.S SOLDIERS
AFGHANI INTELLIGNCE AGENT KILLED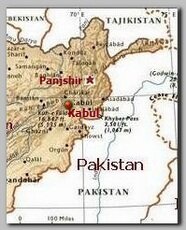 A rogue member of Afghanistan's intelligence service, the NDS, has shot dead two US soldiers in the North of the country, on Saturday 07/09/2011. The intelligence official, who was on holiday at the time, was killed when another soldier returned fire.
Afghan soldiers and police have turned frequently on NATO-ISAF troops in the past, but it is thought to be the first such incident involving a member of the NDS.
8 U.S troops and a contractor have been killed, on Wednesday 04/27/2011, after an Afghan air force pilot exchanged fire with foreign troops at Kabul airport during an argument (see – Kabul 04.27.11).
Later, new US Defence Secretary Leon Panetta arrived in Afghanistan for his first visit since assuming the post. Leon Panetta, who was previously director of the CIA, flew overnight from Washington to Kabul.
They will discuss recently announced plans to withdraw 10,000 US troops this year and another 23,000 by the end of September 2012 (see – Obama's Withdrawal).
Mr Panetta told reporters that following the killing of Osama Bin Laden by US commandos IN Abbottabad Raid in Pakistan on 05/01/2011, the US and its allies were "within reach of strategically defeating Al Qaeda".
The two US soldiers were shot dead in the Panjshir valley, north of Kabul, on Saturday morning. They were accompanying a Provincial Reconstruction Team when they were stopped by the officer from the National Directorate of Security (NDS). It is believed there was an argument when they asked him to remove his vehicle from a bridge. The NDS officer opened fire, killing the soldiers and wounding a third. He was then shot dead by another member of the team.
The NDS officer was a bodyguard for the country's deputy intelligence chief. He was off duty at the time.
* Related topics ;








02/2011 -ROGUE AFGHAN SOLDIER KILLED NATO COLLEAGUE






01/2011 -NATO SOLDIER KILLED BY AFGHAN COLLEAGUE





****************************************