– SOMALI AL-SHABAB RECRUITED DOZENS AMERICANS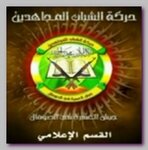 More than 40 Americans have been recruited and radicalised by Al Qaeda-linked terrorists in Somalia al-Shabab and have gone there to fight, it emerged on Wednesday 07/27/2011.
The U.S. government has said at least 21 Americans are believed to have travelled to Somalia to join the terror group al-Shabab.
Republican congressman Peter King – chairman of the House Homeland Security Committee – will reveal the findings of a committee investigation today during a third hearing in a series on Muslim radicalisation in the U.S. The committee also found that more than 20 Canadians had also been recruited and radicalised and joined the conflict in the African country.
Canadian police have said several Somali youths from the Toronto area were suspected of having travelled to Somalia to join the group (see – Mohamed H. Hersi ).
Peter King said the group was not just a Somali problem – the organisation has a large cadre of American jihadis and ties to Al Qaeda, particularly the terror group's Yemen branch.
Peter King has been criticized for unfairly singling out Muslims in a series of hearings over the past few months on Islamic radicalisation in the U.S. Some of those who oppose these hearings have said the committee should also focus on the threat from other areas, including right-wing extremism in the USA.
Rep. Keith Ellison, a Democrat from Minnesota, where there is a Large Somali community, especially Minneapolis area (see – Minneapolis Network), calls Homeland Security committee's focus on Islam when investigating terrorists "disgusting."
* Related topics ; 
******************************


Read more: