– ROGUE AFGHAN SOLDIER KILLED U.S MARINE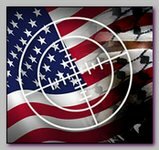 A rogue Afghan soldier, on Monday 05/07/2012, killed one US marine and wounded another before being shot to death in return fire in southern Afghanistan, the latest in a series of attacks against foreigners blamed on government forces within their own ranks (see – Afghan-Trend).
19 such attacks this year have raised the level of mistrust between the US-led coalition and their Afghan partners as Nato gears up to hand over security to local forces ahead of a 2014 deadline for the withdrawal of combat troops. The number of such attacks have been on the rise compared with 21 last year killing 35 coalition service members, according to NATO-ISAF figures. That compares with 11 fatal attacks and 20 deaths the previous year. In 2007 and 2008 there were a combined total of four attacks and four deaths.
* Four days later, on Friday 05/11/2012, another NATO soldier in the Eastern Afghan province of Kunar has been shot dead by a man in an Afghan army uniform, officials said (see also – Kunar 04.13.11). NATO said the incident is under investigation.
There have been a growing number of cases where Afghan soldiers have killed NATO colleagues. At least 18 foreign troops have been killed in "rogue shootings" this year (2012).
*******************************
Read more ; 
TELEGRAPH-U.K
CBC.CANADA
BBC NEWS