– YASIN BHATKAL ARRESTED IN INDIA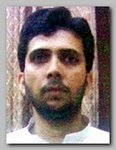 The police in India have arrested Yasin  Bhatkal, whose real name is Muhammad Ahmad Zarar Siddibappa, the  alleged co-founder of the the INDIAN Mujahideen –  IM, a large home-grown armed group, blamed for a string of attacks in recent years in the city of Pune, Bangalore and Hyderabad, a government official has said, on Thursday 08/29/2013.  The authorities had announced a reward of 1m rupees ($14,862; £9,583) for information leading to his arrest.
"Yasin  Bhatkal was arrested last [Wednesday] night in [the northern state of] Bihar," Home Minister Sushil Kumar Shinde told reporters on Thursday morning.
Yasin  Bhatkal, who is believed to be in his 30s', was arrested near the porous border with Nepal, according to the website of Times of India newspaper.
Yasin  Bhatkal is in police custody in the northern state of Bihar, Interior Minister Sushil Kumar Shinde said.
Yasin  Bhatkal was named as a co-conspirator over an attack on the German Bakery restaurant in the western city of Pune in 2010 when a bomb placed in a rucksack killed 17 people including five foreigners (see -Pune 02.13.10). Reports say Yasin  Bhatkal was captured on CCTV footage in the restaurant planting the bomb shortly before the blast.
The arrest comes in the wake of the arrest earlier this month by the Indian security forces of another alleged top fighter, Abdul Karim Tunda,. It is not known if the two arrests are linked but Tunda, who was also arrested near the Nepal border, has been cooperating with police, according to newspaper reports.
* Reports say Yasin  Bhatkal was born in the southern state of Karnataka in 1983, and attended a madrassa before graduating in engineering, although it is not clear where he studied. He appears to have become radicalised while a student, fraternising with other young hard-line Indian Muslims angered by anti-Muslim riots in Gujarat in 2002 (see also – Akshardham Carnage).
Yasin  Bhatkal later went to Dubai to help his father run a garments business, but is reported to have fallen out with him because of his hard-line views. Intelligence officials say that on his return to India around 2008, Yasin  Bhatkal resumed work with the IM, raising cash for the organisation by collecting donations and investing money raised. Some of this cash is believed to have been generated through a fake currency scam (see also the story of Daoud Ibrahim ).
On one occasion in 2009 Yasin  Bhatkal was able to walk out of a police station in Calcutta on bail after being accused of theft, media reports say. Calling himself Muhammad Ashraf, he allegedly convinced police it was a case of mistaken identity.
During this time he is believed to have learnt how to make explosives while working with two other alleged IM operatives Riyaz Bhatkal and Iqbal Bhatkal – who it is believed are not his brothers although they may be related to him.
Yasin  Bhatkal's name became more high profile in 2010, when police investigating bomb blasts in Delhi (see – Delhi Markets Blasts ) were reportedly given details about him from two arrested suspects who said that he taught them how to assemble bombs.
According to officials, Yasin  Bhatkal always visited a target days before an attack to carry out his own reconnaissance. "Security agencies regard him as the only IM member with a technical background… and training in Pakistan," The Indian Express reported.
* Related topics ;
08/2012 -INDIAN MUJAHIDEEN SUSPECTED OF PUNE BLASTS 
*************************
Read  more ;