BBC News
– UNDEFINED  COUNTRIES
Published
December 2, 2007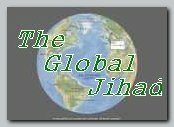 Many countries in the world are very difficult to define geographically, such as Russia or Turkey, which stretch on two continents Europe and Asia.
Other countries are, indeed, in one geographical region but have a political and religious culture of another region. Albania, for example, is almost in the heart of Europe but has a political and religious culture similar to the new 'Democratic' nations in Central Asia, once a part of the Soviet Union.
In the Balkans, the Caucasus, South East Europe and other places in the World there are more countries that cannot be categorized in a simple way as Western Democracies, European countries, Asian countries or any other definition.
– 
08/2010 -SOUTH AFRICA – WORLD CUP  
2008 -COLOMBIAN  DRUG  GANG 
**********************************