– BANGKOK MEETING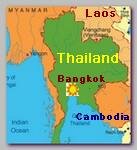 In early 01/2002, INDONESIAN JI operational leaders convened in Bangkok, Thailand's capital, to discuss their policy in South and Pacific Asia in the aftermath of The/911.
Eight senior operatives attended the meeting: Hambali, Noordin Mohammed Top, Dr. Azahari Husin, Ali Ghufron, Mohammed Mansour Jabarah, Wan Min Wan Mat, Zulkifi Marzuki , a financier of the INDONESIAN JI and one of Abu Bakar Bashir's secretary, and Zulkarnaen, alias Arif Sunarso, the leader of JI's armed wing Askeri Islamiya (Islamic Soldiers).
The meeting came after Singapore arrested the SINGAPORE Cell of the INDONESIAN JI members, which planned attacks on the USA, UK, Australia and Israel embassies, the Israeli international airline company El-Al in Singapore and other international political targets. The Singapore Intelligence, which was monitoring the plot, put under close surveillance Mohammed Mansour Jabarah, who was implicated in the plots and was one of the participants in the Bangkok  Meeting.
In the meeting they decided, therefore, to shift their focus from "hard" well protected political targets to "soft" economical targets such as hotels, tourist areas and banks. The decision resulted, eventually, in the Bali '02 Bombings.
The meeting came to the attention of the Singapore Intelligence and led to the arrest, in the Philippines, on 01/17/2002, of Fathur Rohman Ghozi, who was supposed to carry out some of the attacks, to the arrest of Wan Min Wan Mat in Malaysia, on 07/29/2002 and to the arrest, eventually, of Hambali in Thailand by USA Special Forces on 08/11/2003, while preparing an attack on the Asia-Pacific Economic Cooperation summit in Bangkok. 
* Related topics – 
–
07/2011 -SPAIN, TARRAGONA MEETING 
01/2000 -KUALA LUMPUR CONVETION  
**************************
Read more ;  
TERRORISMCENTRAL