– MORTAL THREAT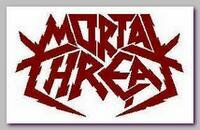 Pakistan is facing a "mortal threat" from internal militancy, UK Foreign Secretary David Miliband has said on Friday 03/06/2009.  Indeed David Miliband basically repeated the USA Joint Forces Command assessment, published in Fox-news on 01/14/2009, which described Pakistan as a country at risk of a "rapid and sudden collapse" (see – Risk Of Collapse).
"We're fighting for the survival of Pakistan. We're not fighting for the survival of anybody else," Pakistani President Asif Ali Zardari said to CBS (Canadian Broadcasting Service) in an interview aired on Sunday 02/15/2009 (see – PAKISTAN Survival)
David Miliband was speaking to BBC Radio's Today program as Pakistan continued to probe this week's attack on the Sri Lankan cricket team in Lahore (see – Cricket-team attack). Pakistan's internal instability was "a grave situation and… it has got worse" he said.
Mr Miliband pointed to the fallout between President Asif Ali Zardari and former PM Nawaz Sharif, who was last week banned from elected office by the Supreme Court (see – Ongoing Crisis). Mr Miliband urged politicians to unite, saying: "I think that the degree of political disunity that exists at the moment is only contributing to the problem." He added that country's economic decline in the global credit crunch was also a major factor.
A spokesman for Lashkar-e-Toiba, Abdullah Ghaznavi, told AFP the reports of his group's involvement in Lahore recent attack on Sri Lanka's cricket team were "false, incorrect and baseless".
Pakistan, because of its nuclear arsenal, and its involvement in two conflicts: in Afghanistan and in Kashmir is posing, nowadays, the world's most serious threat to regional and world's stability, far more then any conflict in the Middle East or elsewhere. The risk of an Islamic nuclear bomb in the hands of most extreme Islamic militants with Jihadi aspirations, which emerges from Pakistan is much more immediate then the risk of an Iranian nuclear bomb. The world has all the reasons to worry.
* Related topics –
–
02/2009 -YET ANOTHER TRUCE WITH TALIBAN 
************A**************
Read more ;