– FORT HOOD SHOOTING – MAJ. NIDAL HASAN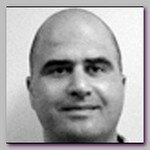 USA Army Major Malik Nidal Hasan, 39, a military psychiatrist from Palestinian descent and a US-born Muslim, killed 13 of his fellow army soldiers and wounded 31 others, on Thursday 11/05/2009 at about 13:30, when he opened fire on a military formation in Fort Hood military base in Texas, USA. He was about to be send to Iraq, on 11/28/2009. Fort Hood, near the town of Killeen, is the largest USA base in the world.
Further bloodshed was narrowly prevented when Major Malik Nidal Hasan was apparently blocked from reaching a graduation ceremony attended by some 600 people, just meters away from the scene. Eyewitness said Maj Malik Nidal Hasan used two non-military weapons, one of them a semi-automatic, which "might explain the rate of fire".
According to Base commander Lt Gen Bob Cone Major Malik Nidal Hasan was caught by fellow soldiers and is now under military custody. Major Malik Nidal Hasan said to be wounded after being shot a number of times, but in a stable condition.

Reporters said a "female civilian officer" was thought to be the first responder who shot Hasan. The officer was later identifies as Kimberly Munley, 34, who was also wounded in the shooting attack. Kimberly Munley is a mother of a 3-year-old girl.
Two other suspects were, initially, questioned, but the army now says only one gunman was involved in the incident.
 Maj Hasan's cousin said he had been resisting deployment to Iraq. "He hired a military attorney to try to have the issue resolved, pay back the government, to get out of the military. He was at the end of trying everything," Nader Hasan told Fox News. He also said that Nidal Malik Hasan had been battling racial harassment because of his "Middle Eastern ethnicity".
Maj Malik Nidal Hasan was born in Virginia in 1970. His family immigrated to USA in the 60s' from a village near Jerusalem and as a teen ager Malik Nidal Hasan was known to his neighbors and friends as Michael.
He received his medical degree at the Uniformed Services University of the Health Sciences in Bethesda, Maryland. In the mid 90s',

during his training, 

Malik Nidal Hasan was acquainted with Sheikh Anwar al-Awlaki, the

headed the Washington branch of Dar al-Hijrah Center and also the Muslim Chaplain at George Washington University.
Malik Nidal Hasan was a devoted Muslim, single, and used to pray regularly in the local at Silver Spring, Maryland Mosque where he was stationed.  On a form filled out by Muslims seeking spouses through the Mosque, Hasan listed his nationality as Palestinian although he was born in Virginia.
Prior to Fort Hood, Maj Malik Nidal Hasan served as a psychiatrist at the Walter Reed Army Medical Center in Washington, which treats wounded troops from combat zones. He was promoted to major just recently and stationed at Darnall Hospital near the southern entrance to Fort Hood, a short drive from his home in neighboring Killeen. 
Maj Malik Nidal Hasan's name was noticed by the FBI after he posted in the web, about half a year earlier, comments referring to suicide attacks. According to some of his former acquaintances Hasan got into frequent arguments with others in the military, who supported the wars in Iraq and Afghanistan. According to some witness Malik Nidal Hasan shouted "Allah hu Akbar" while shooting his fellow soldiers.
* On 11/09/2009, Anwar al-Awlaki posted in his website the following remark – "Nidal Hassan is a hero. He is a man of conscience who could not bear living the contradiction of being a Muslim and serving in an army that is fighting against his own people".
* Maj Malik Nidal Hasan was indicted, on Thursday 11/12/2009, with 13 counts of premeditated murder (see – Malik Nidals Shooting ).
* Related topics – 
PROFILE – HASSAN KARIM AKBAR

  

PROFILE – CAPT. JAMES YEE  

PROFILE – OMAR HAMMAMI – MANSOUR AL-AMRIKI

 

 
**************-N-*************
 Read more ;