– PA MODOU JOBE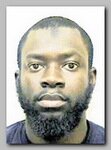 * Pa Modou Jobe, was born in 1980 in Gambia and is a British citizen.
On 12/15/2006 Pa Modou Jobe the Midland police recovered from his home, in Witton Road, Aston, Birmingham, during a police search found training manuals and mobile phone footage of a local police building related to a possible terror threat. The common theme amongst the material was to encourage the audience to wage war against non-Muslims.The police also recovered in his home His computer, electronic equipment, CDs, DVDs, an iPod and a mobile phon.
In 05/2007 Pa Modou Jobe was arrested and charged with terrorism offences. He admitted in court, on 02/07/2008, to four counts of possessing a document or record containing information likely to be useful to a person committing or preparing an act of terrorism. Pa Modou Jobe unsuccessfully sought to retract his pleas following the rulings in the cases of R v K and R v Zafar (see –Students Cell) and Others, on 02/13/2008. On 04/20/2009 Pa Modou Jobe was sentenced to three years and nine months in prison.
* Related topics ;  
–
******************************
Read more ;