– MINNESOTA ZACHARIA ABDURAHMAN WANTED TO JOIN ISIS
–Zacharia Yusuf Abdurahman, 20, a  Minnesota man admitted, on Thursday 09/17/2015, that he planned to travel to Syria to join the Islamic State (ISIS), saying he believed joining the violent terrorist organization would help his fellow Muslims.
ZachariaAbdurahman… Continue reading →
– DOZENS KILLED AS PAKISTANI TALIBAN STORMED AN AIR BASE
–
Fighters belonging to the Pakistani Taliban – TTP have stormed, on Friday 09/18/2015 morning an air force station near Peshawar in Pakistan's northwest FATA region. , resulting in a firefight with security forces and the deaths of at least… Continue reading →
– ISLAMIST RAFIK M. YOUSEF SHOT DEAD IN BERLIN
German police have shot dead, on Thursday 09/17/2015 evening,  an Iraqi man who wounded a police officer with a knife in erlin district of Spandau, with prosecutors saying he was a "suspected Islamist". he man was reported acting aggressively… Continue reading →
– OMAR HUSSEIN'S INSIGHT ON ISIS
–
–Omar Hussein is one of at least 700 Britons thought to join the Islamic State. He's become an active voice in social media propaganda for the group, has called for terror attacks, has threatened UK in interviews with… Continue reading →
– DANISH TEEN LISA BORCH,INSPIRED BY ISIS, KILLED HER MOTHER
* Lisa Borch, a Danish teen. was aged only 15  in 10/2014  when she spent hours on YouTube watching footage of the savage decapitations of David Haines and Alan Henning by the Islamic State 's  executor  'John… Continue reading →
– TALIBAN FREED HUNDREDS AFGHAN PRISONERS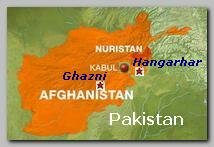 Taliban militants have stormed, on Monday 09/14/2015,  a jail outside the central Afghan city of Ghazni, killing at least four policemen and freeing more than 350 prisoners.
The deputy provincial governor of Ghazni province Mohammad Ali Ahmadi said one… Continue reading →
– 12 MEXICANS MISTAKENLY KILLED BY EGYPTIAN FORCES.
Egypt said, on Monday 09/14/2015, its security forces killed 12 people, including Mexican tourists, after mistakenly targeting their four-vehicle convoy while chasing militant extremists in the country's Western Desert.
The vast region, popular with tourists for its oases and… Continue reading →
– AMERICAN JEW JOSHUA GOLDBERG, THE IMPOSTER JIHADIST
A young Jewish American, Joshua Ryne Goldberg,  20, has been revealed as the man behind an Australian-based Islamic State (ISIS) jihadist in a joint investigation by the FBI and Australian Federal Police (AFP).
Joshua Ryne Goldberg lives in his… Continue reading →
– ISRAELI POLICE BREACHED INTO JERUSALEM'S HARAM AL-SHARIF
–
Israeli police, on Sunday 09/13/2015 morning, clashed with Palestinian youths after entering the al-Aqsa mosque complex in East Jerusalem.
Police say they entered the site "to prevent riots". They were reported to have used tear gas and stun… Continue reading →
*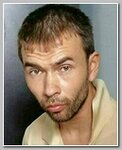 * The Thai police, on Saturday 08/29/2015, have arrested the Erawan Shrine bomber,  a man looks like the one we are looking for", according to Police spokesman, Prawut Thavornsiri. Police also raided an apartment used by the man… Continue reading →