– BANGKOK SHRINE BOMBER SUSPECTS
*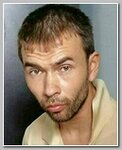 * The Thai police, on Saturday 08/29/2015, have arrested the Erawan Shrine bomber, a man looks like the one we are looking for", according to Police spokesman, Prawut Thavornsiri. Police also raided an apartment used by the man in northern Bangkok on Saturday and found possible bomb-making materials, Lt' Gen. Thawornsiri said that the arrested man is a foreigner but refused to say whether he is Turkish, as reported earlier by some Bangkok media. "We found dozens of passports inside his room. We have to check which nationalities they belong to," he said.
The document appeared to be a Turkish passport, belonging to a man Adem Karadag, apparently from Istanbul and born in 1987. Adem Karadag first rented the room (412) on 07/21/2015. The owner became suspicious and alerted police which led to the police raid.
Photos said to be of the suspect's passport are being shared through the social media and some are saying that it is clearly a fake. The suspect's nationality has not been confirmed.
–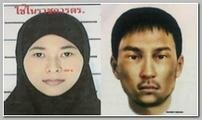 ** A Thai court, on Monday 08/31/2015, issued arrest warrants for two suspects believed to have played a role in the bombing of Bangkok's Erawan Shrine .
The suspects are a Thai woman named Wanna Suansan, 26, and an unidentified male whose sketch was released by police. Suansan is the only suspect Thai police have identified by name so far,
Authorities have been reluctant to link the bombing to international terrorism, adding that it is more likely a human smuggling ring or a gang rebelling against police crackdowns.
.
Related topics ;
09/2012 – BANGKOK'S IRANIAN PLOT INVESTIGATION
01/2012 – BANGKOK'S HEZBALLAH PLOT
PROFILE – HUSSEIN ATRIS
.
————————
Read more ;
BBC NEWS
MIRROR-U.K
BANGKOKPOST
UPI.COM