4 INJURED IN BAVARIAN TRAIN AXE ATTACK
–
A 17-year-old Afghan refugee, who had been living in the nearby town of Ochsenfurt., with an axe attacked, on late Monday 07/18/2016 night, passengers on a train in the German state of Bavaria near Wuerzburg, shouting "Allah Akbar" (God… Continue reading →
MOHAMED LAHOUAIEJ BOUHLEL – THE NICE BUTCHER
–
** Mohamed Lahouaiej Bouhlel, the Nice butcher , was born in 1985 in Tunisia, in Msaken, about 10 km (six miles) outside the coastal city of Sousse. has a dual French-Tunisian citizenship lived in Nice. Mohamed… Continue reading →
ISIS COMMANDER ABU-OMAR AL-SHISHANI. EVENTUALLY, DEAD !?
–
According to initial reports, on Monday 12/28/2015 morning,  ISIS senior commander Abu-Omar al-Shishani (from Chechnya), 29, was captured by a joint Kurdish-American special operation in Northern Iraq near Kirkuk, together with al-Shishani the special force had… Continue reading →
37 KILLED IN IRAQ'S SHIA SHRINE BOMBING
–
An attack on a Shiite Sayyid Mohammed shrine and a nearby market in Balad, 50 miles (80 kilometers) north of the Iraqi capital.Baghdal, on Friday 07/08/2016, has killed 37 people and wounded over 60, Iraqi official said, just hours… Continue reading →
ANOTHER AMERICAN, MOHAMED JALLOH, DETAINED OVER TERROR
–
* Mohamed Bailor Jalloh, 26, a naturalized U.S. citizen from Sierra Leone, was arrested, on 07/03/2016, after purchasing a "Stag Arms assault rifle" from a gun dealer in Virginia, the U.S. Attorney's for the Eastern District of Virginia… Continue reading →
MISSING EGYPT-AIR FLIGHT MS840 TO CAIRO – UPDATE
–

An EgyptAir flight from Paris to Cairo has disappeared from radar, on Wednesday 05/19/2016 pre-dawn, the Egyptian airline says. It says there are 59 passengers and 10 crew members on board Flight MS804.
The aircraft was flying at 37,000ft… Continue reading →
FABIEN & JEAN-MICHEL CLAIN
–

*Fabien Clain (pic-L), also known as  Abu Sulayman al-Faransi.  was born in 1977/8 in the French territory of Reunion Island, in the Indian Ocean. He lived,  in Toulouse or the surrounding area .  
Fabien… Continue reading →
STRING OF SUICIDE BOMBINGS SHAKED SAUDI ARABIA
–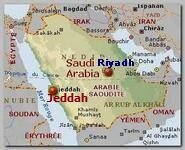 ** A suspected suicide bomber has died, on the early morning of the 4th of July 2016, the USA Independence Day, after detonating a device near the US consulate in the Saudi Arabian city of Jeddah, the… Continue reading →
THE U.S RELATION WITH MEAS"TS REALITY – UPDATE
–
Secretary Of State John Kerry said, on Wednesday 06/29/2016, I.S.I.S had begun targeting airports as an act of despair in the face of defeat, hours after the attack that left up to 50 dead in Istanbul, Turkey. It is… Continue reading →
OVER 280 KILLED IN BAGHDAD ISIS' BOMBINGS