Iraq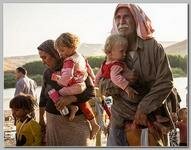 A statement from the Yazidi Progress Party, on Friday 05/01/2015,  said 300 Yazidi captives were killed in the Tal Afar district near the city. Thousands of members of the religious minority group, a mixed of early Christianity and… Continue reading →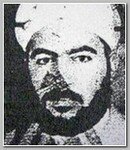 * Abu Alaa al-Afri, also known as 'Haji Imam' and whose real name is Abdelrahman Moustafa Qurdashi, is a professor of physics and a teacher in Tal Afar [northwestern Iraqi city] in Nineveh, and has dozens of… Continue reading →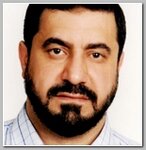 A British man,  Anis Abid Sardar, worked in 2007 on bombs planted in Iraq that claimed the life of a US soldier, a court has heard on 04/28/2015. .
Sergeant Randy Johnson, 34, was killed in an… Continue reading →
I.S.I.S captured, on Friday 04/24/2915, the  Tharthar Dam near Fallujah Anbar province and killed 127 Iraqi troops including a top army Brigadier, Hassan Abbas Toufan, Commander of the Iraqi No. 1 Division,   in attacks that show the militant group's resilience… Continue reading →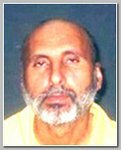 * Samir Abd Muhammad al-Khlifawi is a former colonel in the intelligence service of Saddam Hussein's air defense force who went by the pseudonym Haji Bakr.  Prior to the 2003 invasion of Iraq and overthrow of Saddam Hussein,… Continue reading →
– 04/2015 – ISIS LOSSES & GAINS
The Pentagon says that while Islamic State – I.S.I.S – militants have lost control of up to 6,500 square miles in Iraq, they have gained a bit of ground in Syria since last August.
Army Col. Steve Warren, a Pentagon… Continue reading →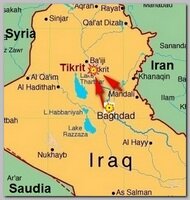 In mid 02/2015 Shiaa forces in Syria launched two offensive against Syrian 'rebels' – actually against Sunni militants from Jabhat al-Nusra in the South, near the Jordanian-Israeli borders, and against I.S.I.S (Daesh) in Aleppo province – near the Turkish border.… Continue reading →
A video published by the Islamic State of Iraq and Syria (I.S.I.S), on Thursday 02/26/2015, showed statues and artefacts dating back to thousands of years being smashed into pieces, drawing ire from the international community.
Three "ISIS criminals" accused… Continue reading →
Over 500 inmates, have escaped, on Sunday 07/21/2013 night at about 21:30, from two Iraqi prisons after gunmen stormed two jails. Taji and Abu Ghraib, near Baghdad.
Continue reading
Armed militants have attacked a prison in the Iraqi city of Tikrit, on Thursday 09/27/2012. killing at least 12 guards and freeing about 90 inmates, officials said on Friday.
Continue reading