BBC News
– BOKO HARAM PLEDGES ALLEGIANCE TO ISIS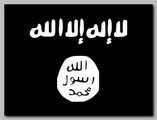 Boko Haram, the Nigeria-based Islamist terror group, has pledged allegiance to I.S.I.S acording to an audio message purported to be from Boko Haram's leader, Abubakar Shekau.
In the audio, which was posted online Saturday, the speaker says Boko Haram is announcing its "allegiance to the Caliph of the Muslims, Ibrahim ibn Awad ibn Ibrahim al-Husseini al-Qurashi," which is another name for ISIS leader Abu Bakr al-Baghdadi.
It is just the last of such announcement made by Jihadi groups all over the world looking for a common cause and a higher purpose in their activity.
Related topics ;
09/2014 –  ISIS THRIVES – JUND AL-KHILAFA  
09/2013 – ANSAR BAIT AL-MAQDIS – SINAI  
09/2013 – ANSAR AL-SHARIA IN LIBYA   
09/2013 – ABOUT 50 STUDENTS BUTCHERED BY JIHADISTS IN NIGERIA

Read more :