– SHER QASAB ARRESTED IN PAKISTAN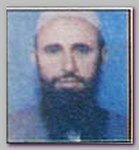 Pakistan's military says it has arrested Sher Mohammad Qasab and his son Adalat Khan, an important Tehrik-e-Taleban – TTP leader in troubled Swat District, in the Charbagh area, on Wednesday 09/16/2009. Three of his sons were killed in the exchange of fire. Sher Mohammad Qasab himself was injured in the operation.
He is the latest TTP commander to be captured in recent days. The militants' chief spokesman, Muslim Khan, was detained last week (see also – Swat-Crisis).
Senior officials have also said government forces are closing in on the Swat Taliban leader Maulana Fazlullah. His whereabouts are unknown. The Taliban denied reports that he was wounded and close to death earlier this year.
"Sher Mohammad Qasab was taken into custody after an army operation," military spokesman Maj-Gen Athar Abbas said. "He was injured in the operation. We will release more details later."
Sher Mohammad Qasab's name figures prominently in a list of wanted militants issued by the Pakistani government. The reward for his capture was one million rupees ($12,050). He is regarded as a senior leader in the Swat Taliban's hierarchy. Sher Mohammad Qasab was wanted in various cases of terrorism, including attacks on government installations and beheading of security and police personnel.
Sher Mohammad Qasab was originally a member of the banned Tehrik Nizam Shariat Mohammadi (TNSM) organization, but later joined Maulana Fazlullah's Taliban. He is a butcher by profession.
Subsequently, the army has said it has gleaned much information about the TTP's operation in the area and the whereabouts of senior commanders from his interrogation.

 

They say that more arrests are expected to be made soon. 
.
* Related topics –  
–
09/2009 -MEHDI GHEZALI DETAINED IN PAKISTAN    
.
************N************
Read more –
–