– JAKE BILARDI BLEW HIMSELF IN RAMADI. IRAQ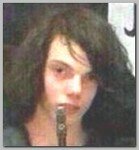 Australia is seeking to confirm that Australian teenager Jake Bilardi, 18, also known as Abu Abdullah al-Australi died, according to I.S.I.S, after blowing himself up in Iraq, the country's foreign minister said on Thursday 03/12/2015.. Jake Billardi prepared a series of improvised explosive devices and had planned bomb and knife attacks on Melbourne as a fallback to travelling to Syria and fighting for the Islamic State. He is believed to have converted to Islam after his mother died in 2012.
ISIS released an image, on Wednesday 03/11/2015, claiming to show Abu Abdullah al-Australi before he carried out a suicide attack on the Iraqi city of Ramadi. Images of what appeared to be an explosion were also published by ISIS.
Iraqi officials said 13 vehicles attacked army positions in Anbar, the capital of Ramadi. No details on casualties were given.
The Australian Broadcasting Corporation reported on Thursday that Jack Bilardi had left improvised explosive devices at his house before going to Syria. Bishop declined comment on the report.
Bishop said Australian security forces believe 90 citizens are fighting alongside Islamic State, and 20 Australians are understood to have died.
Two teenage brothers were stopped at Sydney Airport last week as they attempted to leave Australia to join Islamic State.
In an address to parliament, on 03/24/2015, Australian Prime Minister Tony Abbott. said that 230 Australian nationals were prevented from leaving Australia, in the past months, out of fears of joining radical jihadi groups in the Middle East such as I.S.I.S [Daesh] and security forces stopped 86,000 people for questioning at various airports around the country.
Related topics :
12/2014 – SYDNEY TERROR PLOT THWARTED
12/2014 – SIDNEY LINDT CAFE HOSTAGES CRISIS
09/2014 – 15 ISIS SUSPECTS ARRESTED IN AUSTRALIA
09/2014 – NUMAN HAIDER SHOT DEAD BY AUSTRALIAN POLICE
PROFILE – KHALED SHARROUF
**********************
Read more ;
THEAUSTRALIAN
HERALDSUN
ALARABIYA
AL-ARABIYA-B
ALBAWABA