– 15 ISIS SUSPECTS ARRESTED IN AUSTRALIA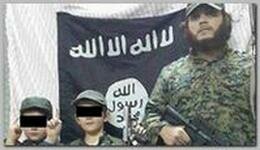 Australian authorities have carried out, on Thursday 09/18/2014 dawn, its largest ever "counter-terrorism" raids, detaining 15 people to stop an alleged plot by supporters of the I.S.I.S  to carry out "demonstration killings" in public.
The pre-dawn operation was carried out across Sydney and Brisbane by more than 800 officers acting on some 25 search warrants. One of those arrested was identified as Omarjan Azari, 22, who appeared briefly in a Sydney court on Thursday, according to AP news agency.
Prosecutor Michael Allnutt said he was involved in a "plan to commit extremely serious offences" that was "clearly designed to shock and horrify" the public.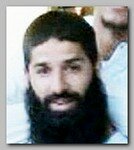 Police have also issued an arrest warrant for Mohammad Ali Baryalei (pic), 33, a former Sydney nightclub bouncer who is suspected to be Australia's most senior member of I.S.I.S.
The raids, which spanned multiple suburbs, came barely a week after Australia boosted the terror threat level to "high" for the first time in a decade, on growing concern about armed members of I.S.I.S returning from fighting in Iraq and Syria.
"Police believe that this group that we have executed this operation on today had the intention and had started to carry out planning to commit violent acts here in Australia," Andrew Colvin, federal police chief, said. "Those violent acts particularly related to random acts against members of the public."
This prompted comparisons to the murder of British soldier Lee Rigby, who was hacked to death in a random attack on a street in England last year by two Muslim converts (see – Woolwich Beheading). Tony Abbott, Australian prime minister, said he had been briefed on intelligence that public executions (beheading) had been ordered by I.S.I.S.
"The exhortations, quite direct exhortations, were coming from an Australian who is apparently quite senior in I.S.I.S to networks of support back in Australia to conduct demonstration killings here in this country," he said.
"The Australian Broadcasting Corporation said court documents were expected to reveal that the plan involved snatching a random member of the public in Sydney, draping them in an I.S.I.S flag and beheading them on camera.
The Australian government believes up to 60 Australians are fighting alongside IsIL, while another 100 were actively working to support the movement at home (see – Western-Jihadists).
The latest raids followed the arrests of two people last week in Brisbane who were charged with allegedly recruiting, funding and sending self-declared jihadist fighters to Syria.
On 09/11/2014 Australian Police arrested a Brisbane Islamic centre owner – Omar Succarieh, 31,  the older brother of the first Australian suicide bomber in Syria Ahmed Succarieh (2). Ahmed Succarieh (Abu Asma al-Australi) drove a truck loaded with explosives into a military checkpoint in Syria in 09/2013, killing 35 people.
Omar Succarieh, alongside another detainee Agim Kruezi (1), 21,  are accused of providing funding to Jabhat al-Nusra.
And, on Wednesday 09/17/2014, a Sydney-based money transfer business was shut down amid concerns it was being used to funnel funds to the Middle East to finance. "terrorism."
* Related topics:
09/2011 – TERROR THREAT AGAINST AUSTRALIAN AIRPORTS 
12/2011 – AUSTRALIAN SENTENCED TO 500 LASHES IN SAUDIA 
*************************
Read more
COURIERMAIL-AUSTRALIA