– 9 BRITISH STUDENTS 'HEADING' TO ISIS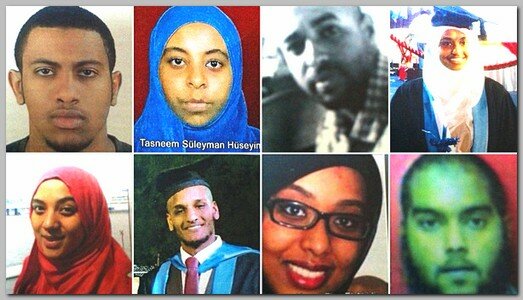 Nine British medical students have travelled to Syria, to allegedly work in hospitals controlled by the Islamic State of Iraq and Syria- I.S.I.S, Britain's Observer newspaper reported on Saturday 03/21/2015, according to Reuters news agency.

The group of four women and five men crossed into Syria from Turkey last week, having travelled from Sudan where they had been studying, according to the website of the Observer's sister paper, the Guardian. It quoted Turkish opposition politician Mehmet Ali Ediboglu, who had met members of the students' families who were trying to persuade the students to return.
The group of medical students are in their late teens and early 20s and all have Sudanese roots but were born and brought up in Britain..
Britain's security services estimate that some 600 Britons have gone to Syria or Iraq to join militant groups, including the man known as "Jihadi John", who has appeared in several ISIS beheading videos.
The attempt of ISIS to create a theocratic Sunni Muslim 'caliphate' by violent means has attracted thousands of recruits from Europe and elsewhere.
Recently, three British schoolgirls are thought to have travelled through Turkey to Syria to join the militant group. Their families and British authorities have made repeated appeals for them to return home.
Related topics ;
03/2015 – IMRAN KHAWAJA SENTENCED TO 9 YEARS 
10/2014 – SHABAZZ SULEMAN & HISHAM FOLKARD  
09/2014 – TWO ARRESTED IN DOVER OVER TERROR 
06/2010 – IS TURKEY AN ALLY ? 
********************************
Read more ;
AL-ARABIYA  
REUTERS-UK 
DAILYMAIL