– CONFUSING MEETING IN PARIS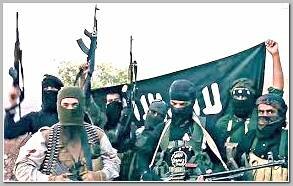 On 06/02/2015 delegates from 27 countries met in Paris to discuss the war against the Islamic State in the Middle East. The conference was comprised of Middle Eastern countries and Western powers who participate in the coalition of airstrikes against ISIS in the region.
First there is no clear understanding of the Middle Eastern wars – Is it a war against Arab dictatorships ( ' Arab Spring' they called it ), against the historical structure of the "Colonial" Sykes-Picot agreement of 1916 as ISIS claims? Is it a war against "Western" culture, values and influence on the Islamic society in the Middle East, as Al Qaeda argues, or just the ancient war between Sunnis and Shiites. The wars are, probably, fueled by all those elements but it seems that the core of the wars is The Sunni-Shia rift and the Sykes-Picot political infrastructure . Therefore it is extremely difficult to form a political united alliance and a comprehensive strategy to cope with the situation. Everybody is fighting everybody for a different cause.
Indeed there are substantial differences between the participants about the basic situation on the ground – Iraqi PM Haider al-Abadi said that "ISIS advances are a global failure,'' while American Deputy Secretary of State Antony Blinken claimed that Iraq coalition winning against ISIS and UK's Army Chief, few days earlier, argued, as they learned nothing from the wars in Iraq and Afghanistan just recently, that UK must 'consider' ground troops in battle against ISIS.
So, to sum it up, there is no clear understanding about what the wars in the Middle East are about, if it is possible to isolate the war against just ISIS from all the other fighting all over the region, if ISIS is winning or the coalition, if the US strategy is working and to what extent the Islamic State is a problem of the Western Democracies. One thing for sure – ISIS knows very well what they are doing.
Related topics ;
–
05/2015 – ISLAMIC STATE OVERSHADOWS THE MIDDLE EAST
03/2015 – THE CONFUSION OVER THE BATTLE OF TIKRIT
03/2015 – OPERATION 'DECISIVE STORM'
09/2014 – U.S/NATO STRATEGY AGAINST ISIS
*******************
Read more ;