– NIGERIAN LED FORCE TO FIGHT BOKO HARAM TO BE SET UP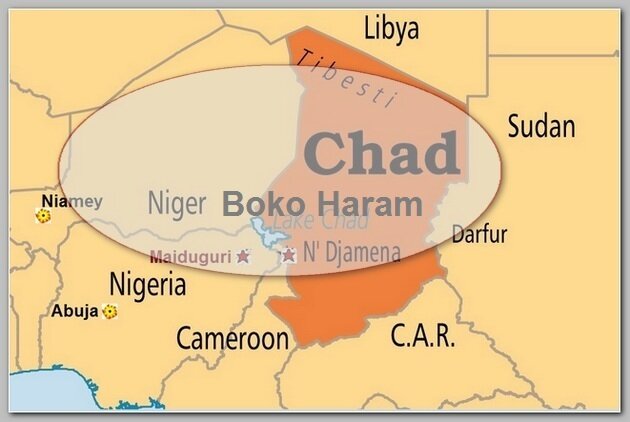 The US said, on 06/16/2015,  it will give $5m (£3.2m) towards a multi-national task force being set up to fight Nigeria's militant Islamist group Boko Haram. Boko Haram "was not just a Nigerian problem", US official Linda Thomas-Greenfield said.
Despite the Nigerian Army success in Sambisa Forest two months ago Boko Haram shows clear signs of  recovery .
A bomb blast at a busy meat market in the Northeastern Nigerian city of Maiduguri,  on Tuesday 06/02/2015,  killed about 50 people, an eyewitness and hospital sources said, in an attack that bore the hallmarks of Islamist Boko Haram militants.
Boko Haram is also blamed for a double suicide bombers attack  which killed more than 20 people in neighbouring Chad on Monday 06/15/2015, targeting the Police Headquarter in Ndjamena, Chad's capital  as   .
Chad will be the headquarters of the Nigerian-led force of around 7,500 troops from five countries.
The formation of the force has gained momentum since Nigeria's President Muhammadu Buhari took office last month.
Nigeria's previous administration, led by Goodluck Jonathan, was seen to have dragged its heels over the creation of the force, as it feared it would undermine Nigeria's sovereignty, correspondents say.
Giving the large open desert areas of about 1 million square k'm the new force need airborn mobility, real-time intelligence and an investment of hundreds of $ millions.
Related topics –
04/2015 – ABOUT 300 TEENS AND WOMEN RESCUED BY NIGERIAN ARMY  
09/2014 – ISIS THRIVES – JUND AL-KHILAFA  
2013 – THE MALI CANPAIGN 
04/2010 – THE MAGHREB ALLIANCE
***********************
Read more ; 
BBC NEWS 
HINDUSTANTIMES 
AL-JAZEERA