– IRANIAN BACKED PLOT FOILED IN JORDAN
–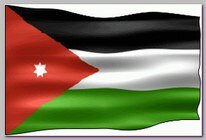 The Jordanian newspaper Al Rai reported Monday 07/06/2015 morning that Jordanian security forces had foiled a terror plot by a member of an Iranian-backed group.
According to the report, the suspect belongs to the Iranian Bayt al-Maqdis group – which is unrelated to the identically named Egyptian group has recently changed its moniker sworn allegiance to the Islamic State group.
The suspect, identified as Khaled Kazem al-Rubai, 49,  worked for Iranian intelligence,  the AL-Quds Force  and allegedly attempted to carry out extremist attacks in Jordan,  reportedly holds Iraqi and Norwegian citizenship. Khaled Kazem al-Rubai was arrested in northern Jordan already on 04/03/2015 and found to be in possession of large amounts of explosives.
Iran is a firm ally of Bashar Assad's regime in Syria while Jordan is hosting a US-led programme to train a small numbers of so-called "moderate" Syrian rebels, Iran is also a bitter adversary of Saudi Arabia and an enemy of Israel. The range of targets can includes Saudi or Israeli interest in Jordan or for Palestinians to use the explosives in the West Bank. Just recently, in 05/2015, another Iranian agent was nabed in Cyprus while preparing attacks against Israeli targets.  
Jordan's state security court was set to hold its first hearing on the case on Monday.
A Jordanian source familiar with the investigation told Al Rai that 45 kilograms (about 100 pounds) of explosives were found in the suspect's possession.
Iran is in the final stage of negotiating a nuclear deal with the USA but, at the same time, is expending its terror activity all over the Middle East, The timing of the exposure could be an attempt to influence the crucial talks in Geneva . 
Related topics ; 
03/2015 – JORDANIAN PILOT MUATH AL-KASAESBEH  
03/2015 – YET ANOTHER SHIA-SUNNI WAR – YEMEN   
10/2012 -TERROR CELL OF 11 NABBED IN JORDAN 
10/2011- IRAN BEHIND LARGE TERROR PLOT IN U.S
—————————–
Read more ; 
YNET-NEWS  
ALARABIYA
MIDDLEEASTEYE
TIMESOFISRAEL