COMMANDER MALI KHAN DESIGNATED AS GLOBAL TERRORIST
COMMANDER MALI KHAN DESIGNATED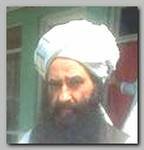 The USA was adding, on Tuesday 11/01/2011, a top commander of the Pakistan-based Haqqani Network, known as Haji  Mali Khan to one its main terrorism blacklists.
The move by the State Department on Tuesday identifies Haqqani commander Haji  Mali Khan as a specially designated global terrorist and freezes any assets or property he may have in US jurisdictions (see also – Badruddin Haqqani s profile).
Haji  Mali Khan was also a revered elder of the clan, the uncle of the network's leader, Sirajuddin Haqqani, and served as an emissary between the Haqqanis and Baitullah Mehsud, the former head of the Pakistani Tehrik-e-Taleban who was killed in a suspected US missile attack on 08/05/2009 (see – Ladha 08.05.09).
More importantly, it bars Americans from providing Mali Khan with any material support.
The department said Khan commanded hundreds of fighters who have committed numerous high-profile terrorist attacks in Afghanistan and that one of his deputies supported suicide bombers that hit Kabul's Intercontinental Hotel in June, killing 12 people (see – Kabul-Int 06.28.11).
Haji  Mali Khan was captured in September but the department said his blacklisting strengthens US abilities to target the Haqqani network. Mali Khan's capture came days after the assassination of former Afghan president and negotiator Burhanuddin Rabbani, which was blamed on the network (see – Rabbani's Assassination).
* Related topics ;
10/2011 -13 U.S PERSONNEL KILLED IN KABUL

10/2011 -U.S HELD MEETING WITH HAQQANI TERROR NETWORK

10/2011 -U.S PRESSURES PAKISTAN
******************************