– MORE IN U.S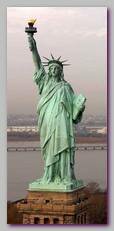 FEDERAL RESERVE BOMBING PLOT – Authorities in New York, USA, on Wednesday 10/17/2012, arrested Quazi Mohammad Rezwanul Ahsan Nafis, 21, a Bangladeshi national, who thought he was about to blow up the Federal Reserve Bank in New York. see – Fed. Reserve Plot
FLIGHT 253 ATTEMPT – On a "Delta" airliner flight 253 arriving in the USA city of Detroit from Amsterdam, in the Netherlands, on Friday 12/25/2009 afternoon, an improvised incendiary device went off, causing panic. See – Flight-253
SARGODHA CONNECTION – The FBI was investigating the arrest in Pakistan of five reported USA men on suspicion of extremist links, intelligence sources said, on Wednesday 12/09/2009. The men were arrested in a raid on a house in Sargodha in Eastern Punjab province.  See – Sargodha Arrests  
–
** THWARTED PLOTS, 09/2009 –
September is, since The 9/11, a symbolic month for USA citizens. During 09/2009, the FBI managed to thwart three terror attacks: —
* On 09/20/2009 FBI arrested Najibullah Zazi for plotting an attack in New York. He was indicted few days later (see – Zazis Indictment).
* On Wednesday 09/23/2009, the FBI arrested Michael Finton, after attempting to blow up a car bomb outside a courthouse in Springfield, Illinois.
* The next day, on Thursday 09/24/2009, the FBI arrested Hosam M. Smadi, 19, a Jordanian citizen who was plotting to bomb downtown Dallas.
———- 
* RALEIGH PLOT

–
Daniel Boyd, his two sons and four other North Carolina men were indicted, on Monday 07/27/2009, of military-style training at home and plotting "violent jihad" through a series of terror attacks in Israel. See – Raleigh Plot
* RIVERDALE PLOT – Four Muslim men have been arrested over alleged plots to attack targets in New York, USA prosecutors said in a statement released, on Wednesday 05/20/2009 night. See – Riverdale Plot
* MINNEAPOLIS NETWORK –   FBI was alerted when about a dozen Somali-American, at least two of them were students at the University of Minnesota, disappeared from their homes in the Minneapolis area in 2008. See – Minneapolis Network
* EGYPTIAN ARRESTED IN US –  Two Egyptian students: Ahmed Abdellatif Sherif Mohamed, 24, and Youssef Samir Megahed, 21, were stopped for speeding on 08/04/2007 in Goose Creek, near a Navy base in South Carolina, probably in a premeditated operation.  See – THE TWO EGYPTIANS
* JFK BOMB PLOT – Of Friday 06/01/2007 American authorities arrested in Brooklyn, New York, USA Russell Defreitas, a U.S. citizen from Guyanan descent and a former cargo worker in JFK airport, over suspicions of conspiring to attack JFK International Airport in New York.  See JFK bomb plot .
* FORT DIX PLOT

– 

Six Islamic Militants led by Mohamad Ibrahim Shnewer, all from former Yugoslavia, were arrested on Monday 05/07/2007 night on suspicions that they plotted an attack on Fort Dix military base in New Jersey, USA in order to kill as many as possible American.

 

See – Fort Dix Plot and Fort Dix six .
* LIBERTY CITY PLOT – On 06/22/2006 late night, the FBI arrested seven men in Miami, Florida and Atlanta, Georgia. They were suspected of plotting to blow up the Sears Tower in Chicago and the FBI building in Miami. See – Liberty City Plot
* LIBRARY TOWER PLOT – On 02/09/2006 USA President George Bush claimed that America managed to foil a plot, similar to The 9/11, to crush an aircraft into the Library Tower, the highest tower on the Western Coast of USA located in Los Angeles, also known as the US Bank Tower. See – Library Tower Plot .
* SACRAMENTO
CELL CONVICTED – 
In the police search, on 07/15/2005, in a South Los Angeles apartment the suspects shared, following the arrests, the police found descriptions of USA National Guard bases, Synagogues in Los Angeles and Sacramento and the Israeli consulate in Los Angeles. 
See – Sacramento cell .
* MAY 2004 ALERT – On 05/26/2004 the FBI and The Homeland Security office in USA issued the most serious terror alert since The 9/11. See – Summer 2004 Alert .
* LAKAWANA CELL –Lakawanna  Cell was an Al Qaeda cell that operated in the small town Lakawanna, south of Buffalo, New York, USAfrom summer 2000 to summer 2001, prior to The 9/11 attack. see – Lakawanna Cell .
* EL-AL LA Attack – On his 42 birthday, 07/04/2002, Hashem  Hadayat, armed with pistol attacked the El Al terminal counter of Los Angeles international airport killing 2 Jews and wounding 7 more. He was, almost immediately, overcome by Israeli security officers and handed over.  See Hashem Hadayat .
* PORTLAND SEVEN – On 09/29/2001, just after The 9/11, Habis Abdulla al Saoub and 6 others were discovered while engaged in shooting practice in a gravel pit in Skamania County, Washington. See – Portland Seven .
* Related topics –
–
2012-13 -TERROR SUSPECTS ARRESTED IN U.S  
2010-11 -TERROR SUSPECTS ARRESTED IN U.S  
2001-9 -U.S TERROR DETAINEES  
US CONVERTS ENGAGED IN VIOLEN JIHAD  
************* ***************