– MORE IN INDIA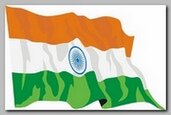 *HYDERABAD EXPLOSIONS – At least 17 people have been killed and 47 people injured, on Thursday 02/21/2013, after two bomb blasts, 10 minutes apart, struck the southern Indian city of Hyderabad – see – Hyderabad Explosions .
————————–
*DELHI HIGH COURT BLAST – A powerful bomb went off outside the Delhi High Court, on Wednesday 09/07/2011 at 10.17 am. At least 13 persons are confirmed dead, while more than 85 others are injured – see – Delhi Court 09.07.11
———————–
*MUMBAI TRIPLE EXPLSOIN – Three near-simultaneous explosions, on Wednesday 07/13/2011, during Mumbai's busy evening rush-hour killed 21 and injured 113, police said – see – Mumbai Triple Explosion .
————————–
*PUNE BLAST KILLED 8 – 
At least 8 people have been killed and 33 others wounded in a bomb attack on German Bakery restaurant in India's western city of Pune, on Saturday 02/13/2010 evening, officials said. See – Pune 02.13.10
—————————
*DEOBANDI FATWA – 
Nearly 6,000 senior Islamic clerics from around India endorsed a Fatwa (edict) against terror, issued on 05/31/2008, by influential Islamic seminary Darul Uloom, Deoband, some 100 km north of Delhi, India's capital. See – Deobandi Fatwa .   
————————–
*ASSAM STRING BOMBS – 
The death toll in a series of 13 bomb explosions, on Thursday 10/30/2008 at about 11:00, in India's north-Eastern state of Assam has risen to more than 76. See – Assam Bombings
————————–
*DELHI MARKETS BLASTS – 
On Saturday 09/13/2008 at about 21:00, five bombs exploded within 45 minutes in crowded market areas in Delhi, India's capital. At least 20 people were killed in the attacks, police said, while at least 90 people are reported hurt.  See – Delhi Markets Blasts
————————–
*BANGALORE BOMBINGS – On Friday 07/25/2008 afternoon, a series of 7 explosions went off within 45 minutes in deferent locations in Bangalore. See – Bangalore Bombs.
————————–
 *HYDERABAD BOMBS ATTACK – On 08/25/2007, at about 19:30 local time, eleven bombs exploded minutes apart in Hyderabad, the capital of Andhra Pradesh state in East center India. Seven bombs were defused after they failed to explode. See – Hyderabad Attack .
——————————-
*SAMJHAUTA EXPRESS FIRE – 
On 02/19/2007 midnight a fire sparked by explosions has swept through two carriages of a train, Samjhauta  Express, connecting Delhi in India with Lahore in Pakistan. At least  
65
people on board where killed in the fire
.
Most of the victims were Pakistani Muslim civilians. See – Samjhauta Express  .
——————————–
 *KARNATAKA PLOT – Karnataka is a state in South West India. On Friday 10/27/2006, after a dramatic shootout, the Karnataka police arrested two suspected of plotting a terror attack in Bangalore, The state capital and the Indian Silicon Valley, Hubli, Goa and other places. See – Karnataka Plot .
——————————
*MALEGAON BOMBINGS – 
On 09/08/2006 at bout 13:15, three bombs went off, almost simultaneously, in the small city of Malegaon, 250 km North East to Mumbai, the capital of Maharashtra

State

,

India. The town of about 500,000 people is inhabited mainly by Muslims. See –  Malegaon Bombings
——————————
*AYODHYA SHOOTING – 
On 07/05/2005 noon, a group of five armed men attacked the heavily guarded

Shri Ram Janambhoomi

Hindu shrine near the scene of the disputed Babri Mosque in Ayodhya, in the Northern Indian state of

Uttar Pradesh,

which was used by Hindu prayers. See – Ayodhya Shootout
—————————-
*PULWAMA BOMBING – 
At least 14 people were killed and more than 100 others wounded, on Sunday 06/13/2005, after a bomb exploded in the bustling city of Pulwama in Indian-controlled Kashmir. See – Pulwama Bombing
—————————-
*GODHRA TRAIN BURNING

–
On 02/27/2002, the
Sabarmati Express
was set on fire in which a sleeper coach on a passenger train was burned by Islamists in Godhra, Gujarat, India. 59 passengers died, all of them Hindu pilgrims coming from Ayodhya. See -Godhra Train Burning. 
* Related topics –


11/2007 -TERROR KIDNAPING FOILED IN INDIA


10/2007 -INDIAN CINEMA EXPLOSIONS
12/2005 -DELHI HUJI ARRESTS
06/2004 -AHMEDABAD  INCIDENT
******************************