– 2 SINGAPOREAN TERROR SUSPECTS ARRESTED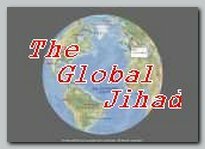 The Singaporean Ministry of Home Affairs (MHA) said on Friday 06/26/2009 that two Singaporeans, Husaini Ismail and Samad Subari, 53, were nabbed by Indonesian authorities with information provided by Singapore's Internal Security Department (ISD).
"ISD had a few weeks ago provided the Indonesian authorities details of the two men, including their fingerprints and their involvement in the INDONESIAN JI, as well as current intelligence on them," said a ministry spokesperson.
The men were led by captured terror suspect Mas Selamat Kastari, who is now detained by Malaysian authorities.
Both Husaini Ismail and Samad Subari are long-time INDONESIAN JI members and had undergone illegal military training in Afghanistan.
Husaini Ismail, who had carried out reconnaissance activities to facilitate attacks in Singapore, was nabbed in Central Java over the weekend, while Samad Subari was captured in the Lampung province of southern Sumatra. Husaini Ismail was the last member of a five-man cell arrested for plotting to crash a plane into Singapore's Changi Airport in 2002 (see – SINGAPORE Cell. Their leader was Mas Selamat Kastari.
Among the six in custody now are Husaini's wife, Rasidah Subari, 44, and their sons Lukman, 20, and Mukmin, 19. Rasidah Subari and her sons had entered Indonesia legally using their Singapore passports. But they had obtained Indonesian identity cards by using falsified documents.
The sixth suspect arrested in Central Java, identified as Saefuddin Zuchry, is said to be linked to Jemaah Palembang (see – Palembang 07.02.08), a terrorist cell founded by another Singaporean, Mohamed Hasan Saynudin.
Indonesian police are hunting for two more suspects, believed also to be Singaporeans, in their crackdown on the Jemaa Islamiya terrorist network in the country.
* Related topics –
–
05/2009 -$2.5  MIL'  FOR FILIPINO  TERROR SUSPECTS  
*************-N-**************
Read more ;